Custom Work? CLICK ME!
Have a custom project that has you stumped? Let TCE help you through the compex nature of turning your braking dreams into reality. TCE has done dozens of custom projects from restorations to street machines to rally cross. What constitutes a custom build? TCE works from stock spindles and customer supplied parts to tailor the build to that specific item. Depending upon the design you may find drum to disc adapter plates linked to our own radial mount brackets as shown in the front and rear kit components below for a Buick Wildcat build.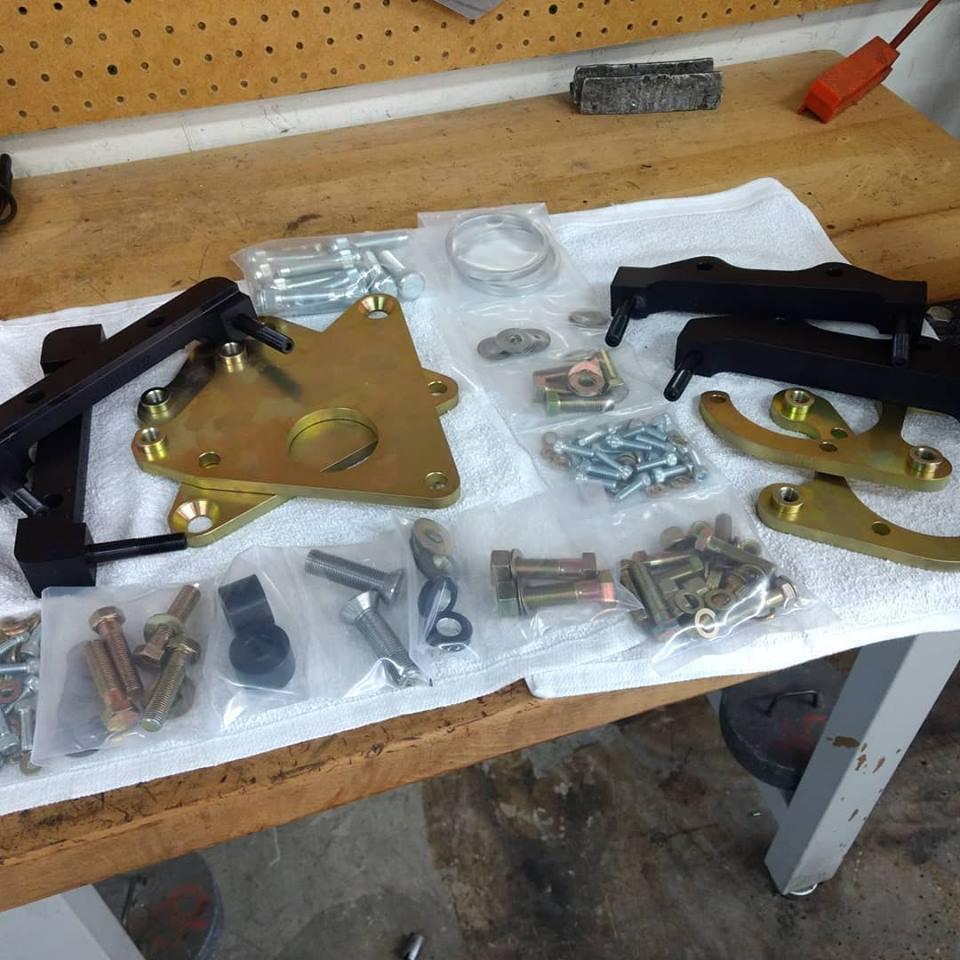 ---
NEW STUFF!
New Caliper Kit for the 2004+ Crown Vic front spindle!
For over ten years TCE has produced a variety of front (and rear) Big Brake Kits for the Panther Platform. The customer base: Mercury Maruader Owners. From the start our 13" kits were the standard of big brakes for these cars. Over time it grew to include: 13", 14" and even 15" kits! Both TCE, and now Wilwood variety kits. With the advent of F100 and others retro builds fitting the CV front clip the market has expanded well beyond the basic Hot Rod 4-Door Sedan!
With that change has come the need for a wider varietey of options. Some want to keep the factory rotors for both wheel fit (17s) or for budget considerations. We hear ya.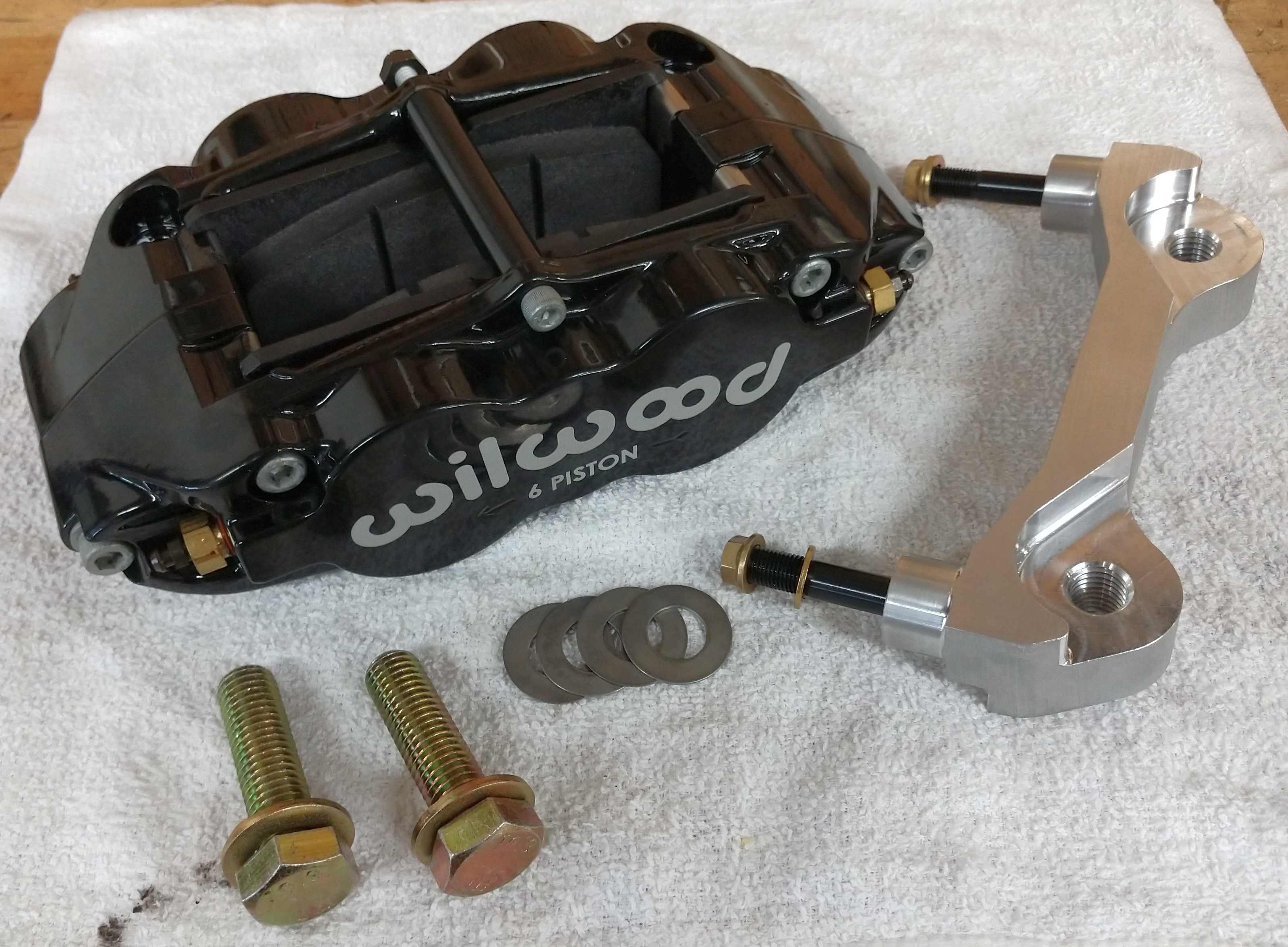 Standard kits (Black or Red) will include; calipers, pads, brackets and hardware. Optional SS flex hose kits are available for CV specific applications only. Starting under $1000
---
2019 Out of shop notice:
Please note that the shop will be closed
Sept 5-9 Rangley II Hill Climb, Rangley CO
Sept 12-15 VJMC Meet in Kanab, UT
Dec 21-28 Family travel, Omaha/Denver
REFERENCE ROW
Links to various tools, suppliers and external input to help you with your braking project.
A very comprehensive listing of dozens of brake fluid specifications.
---
Pedal is still soft after bleeding? Caliper mounting angles can play a huge role.
---
What is it and how can it be altered?
---
Black and Red not doing it for you? Check out the options! Mix and match.
---
Depends on the specs of your BBK. Use this to help make the determination.
---
Close-Out and Discontinued Kits
TCE has a variety of kits produced over the years that have not met sales expectations. Our loss...your gain as we clear the shelves of bracket inventory. PLEASE CHECK THE VEHICLE PAGE FOR QTY REMAINING
Nissan Juke: 13" BBKs from only $1189!
Mazda 3: TCE/Wilwood 13 front BBKs under $1225!
Dodge Dart: Front BBK from only $1215
Cobalt/HHR: Front BBKs startigng at $1195
Titan/Armada: Front caliper kits $1297
WK1: Front caliper kits from $1297
FREE GROUND UPS included! (cont. US customers only)
All items above are all limited to bracket stock on hand. Build time; 10-14 days depending upon kit specifics. All parts new unless otherwise noted.
---
Thinking about some big brakes on that F250?
TCE has three variants: '99-04, 05-12 and 2013+ for all your braking needs! With Wilwood factory kits now available for the 05-12 and coming soon to the 13+ models TCE remains the sole source for the early gen trucks. We have also addressed the needs of DRW customers with a "by order" rear hat/drum for the need of those with a Dually! Call and we can go over the options today.