Please note: Effective August 1, 2014 the new Aero6 and Aero4 calipers will replace the former W6A and W4A.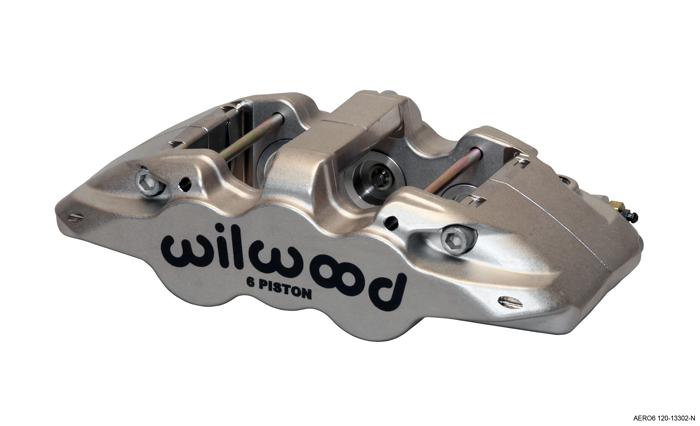 ---
New!
Wilwood and TCE/Wilwood Kits
For Mazda 3 and Mazda 6
TCE is pleased to announce the release of the all new 13" DP6 Wilwood factory kit for the Mazda 3 as well as our re entry into both the 3 and 6 market with our own 14" FNSL6 kits! The factory Wilwood kit offers exceptional value with six pot calipers, directional cast rotors, stellar looks and unbeatable wheel fit. The TCE kits take this farther by offering larger 14" rotors using the larger Forged Narrow Super Lite caliper and pairing them with optional rear kits. Check out the listings by clicking the links to the left. More to come.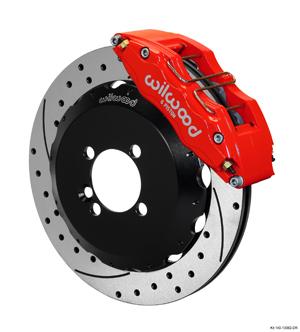 ---
COLORS!
BLACK or RED not working for you? Let TCE show you some other options for many (not all) of your Wilwood Caliper finishes. The palette includes BLUE, YELLOW, SILVER...and on a limited number of calipers; Nickel Plate.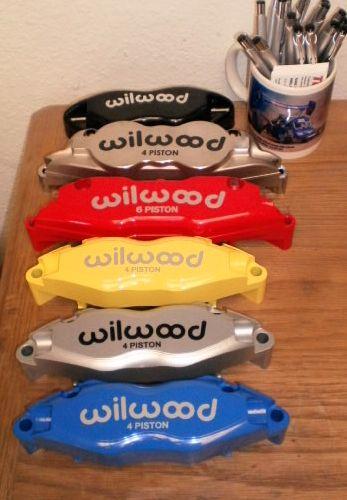 Say Hello to the: 4X Kit!
You would not buy a four wheel car with only two wheels, TCE figures you shouldn't buy half a brake kit either! So... we have come up with the 4X Big Brake Kit.
4X Big Brake Kits are a combination of front and rear kits targeted to your specific needs; usually based upon wheel fit size. These two kits are then packaged as one 4X kit and priced accordingly. Not only is the price point lower than had you purchased the kits individually but TCE picks up the shipping*. What you see: is what you pay! To the door. All inclusive. That's: Calipers, Pads, Hats and Rotors, Brackets, Hardware and SS hoses. For both axles.
The other value to our 4X Kit is that we've come of age a bit and are putting these fantastic values one click away with "Buy It Now" features from our friends at PayPal. At check out you can even finance your purchase at 0% interest for 6 months- with PayPal approval. One stop shopping and financing make the 4X Kit a bargain in the world of big brake kits.
---
CUSTOM KITS! Custom work seems to be all the rage this year. Over the past few months TCE has done some interesting things. Check out the new XXX Customs page and see what it's all about. Got a project you want done but don't know where to turn? Now you do.
---
2014 Out of shop notice:
Please note that the shop will be closed
Aug 20-23 DSFL Kansas City
Sept 22-26 DSFL Toronto Canada
Oct 26-30 DSFL Calgary Canada
---
BRAKE FLUID: What does it all mean?
Check out this great interactive page put together by long time TCE customer, Dodge Magnum open track racer and all around great guy Matt Robertson! The most complete chart I've ever seen it should be bookmarked by all you track guys!
---
NEW: Jeep Cherokee Caliper Kits
TCE now offers both W6A Front Calipers Kits for the 14.2" WK1 Cherokee as well as a larger TC6R front Caliper Kit for the 15" front rotor- fit to all WK1 vehicles. If you've been contemplating a brake upgrade these caliper kits offer enhanced braking performance, lighter weight and extremely good looks for your Cherokee! Full six piston caliper provide more balanced clamping forces and more tactical feel than stock. Available in both Black and Red powder coat finish these kits are a simple bolt on for all WK1 owners using 18" (W6A) or 19" (TC6R) wheels. Check out all the info on the Jeep Cherokee link to the left!
NEW: TCE offers Titanium Pad Shims!
High demand braking systems generate high heat. As that heat transfers to the caliper body internal fluid temperatures rise. The resulting "boiled brake fluid" creates a soft pedal and poor braking performance, leading to longer stopping distances, lack of tactical feel, loss of confidence and possible total brake failure. Don't let the heat get to you! Titanium pad spacers create a low cost, low profile thermal barrier between your pads, pistons and caliper body- ultimately keeping brake fluid temps lower, longer. Currently TCE stocks shims for five popular calipers. See the BRAKE PADS or SERVICE PARTS page for more info. Competitively priced as always.
---
---
Dual MC Bias and Torque Calculator
The all new TCE bias and brake torque calculator is now available for your use. The new tool will help those with twin master cylinder set ups who struggle to determine the parts they need to meet their goals. This spread sheet allows the user to adjust all the variable; pedal ratio, balance bar centering, mc bores, pistons area, rotor size etc. to achieve not only the proper bias but to compare that data to the active weigh transfer values produced by inputting the cars dynamics! Check it out in the Toolbox above.
---
MINI Paceman get TCE treatment~!
I really appreciate you putting the kit together for me, It not only looks great but stops in almost 1/2 the distance of the stock brakes. With your custom brackets I had to do absolutely 0 (NONE) modifications and the complete install took about 4 hours using my floor jack, jack stands and speed bleeders. I have attached some pictures of the installed kit on my 2013 Mini Paceman Cooper S All4
Click for larger image
---
Ford Explorer Sport get TCE treatment!
Spinning off the SHO/Flex kits to the next level you can now have four wheel TCE stopping on your Explorer! TCE has expanded the platform to include the Explorer with full 14.25" W6A and W4A brake kits. Check out all the details on the left under SHO, Flex, etc. New vehicles, new brake kit; it's what TCE does.
---
New Calculator for Wheel Clearance!
Every wondered how that caliper spec information translated to actual wheel fit? With a variety of caliper options on the market spoke clearance can vary widely. The new Cal Clearance Calculator can take some of the surprise out of the wheal fit challenge. You'll need some basic info; the offset of the hat (be it the stock one piece rotor or a 2pc design) and the thickness of the 'face' or portion of the hat that slides over the wheel studs onto the hub. Armed with that you can plug in the Caliper body spec and see what your required clearance will be. A simple and effective tool in deciding what caliper you may need to clear your wheels. CAL CLEARANCE