Clifton Hil Climb- Clifton, AZ
Team TCE takes First in Class and Quick time ovrerall for King of the Hill honors! Our third outing on this funkly little road in an old mining commuity we built a bit on the previous years and prevailed. The Ward Canyon Road is about 2mi long and once past the initial 1/4mi "straight" it winds and curves its way through the canyon past rock walls, cable guard rails and the local cemetary! Past that; a few more turns to the summit with a finish line speed of about 85mph. Qualifying second overall on Saturday one of our main competitors was sidelined with driveline problems and unable to defend his run on Sunday. In fairness I doubt we'd have bettered this car in outright competition but that's part of the game. Been on both sides. We'd hoped to have the beefier 3.5L back in the car but opted to run the base 3.0L leaving the car down on torque. The first run in; a warm up, we followed that up with a 97 (time in seconds) before the lunch break. After lunch the temps were up and so too the times for nearly everyone. We made some small changes in air pressure however and on the third run after lunch pushed the car into the corners a bit harder and were able to cut our time but a full second down into the 96s -a personal best by 2 sec. We sat out the remaining few runs as others came close in the 98s but yet higher temps didn't help anyone. In the end the time held up and we secured our spot in the record book as King of 2017. A great time and fun event a win only made it better!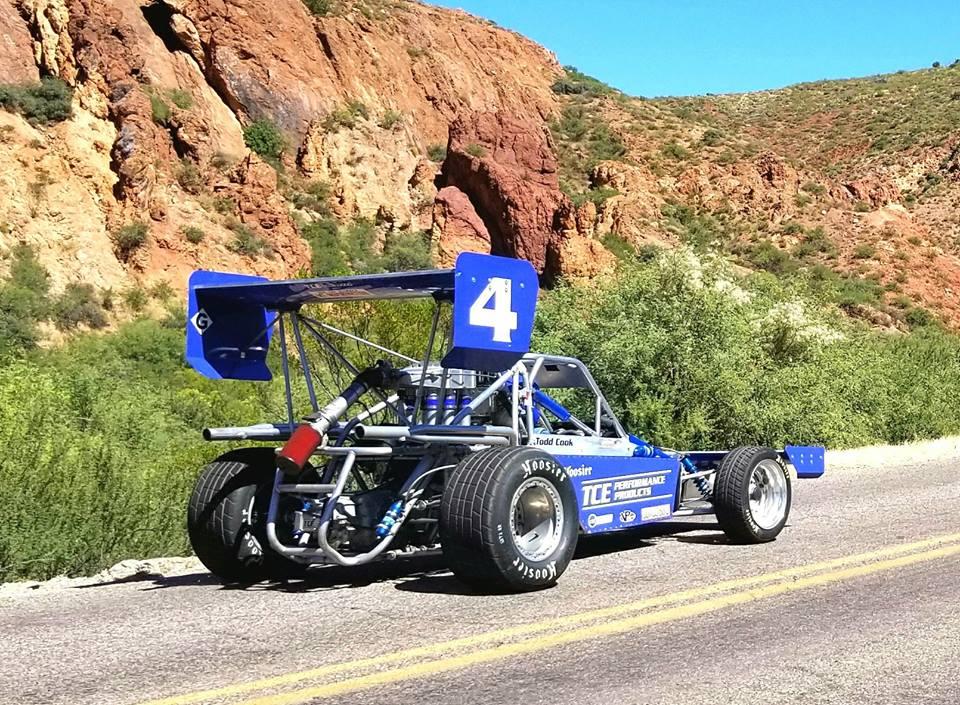 *CLICK MY HEAD BELOW....
Lands End Hill Climb- Grand Junction, CO
A struggling weekend of sort as the team suffered a transmission failure on run 1 Saturday. With no replacement part on hand we were sidelined. Except that our other car: Little Red was now open, our renter having been unable to attend due to family issues. The crew quickly unloaded the second car and did some last minute prep making the second run even. This the same car we won in class last year with at a time of 5:24 it's a proven machine. We also ran it personally at Temple Canyon in May. A few changes here and there the car got better and faster to where we grabbed the top Super Sprint qualifying tiime of 5:15 for the day. Sunday we bettered that with a 5:10 in the morning and later down to a 5:04. A newcomer however running an exciting new vehicle; the Crosskart was able to better our time with a 4:59. I think we'd have had that covered in the 4 car given the conditions of the road and been able to hold onto the top spot..but we'll never know. A job well done to the Crosskart team- and a cool new vehicle to the CHCA in hopes of generating a new and exciting "Spec Class"- go check them out! Our final time good enough for Second in class and the Fifth quickest overall agains the big bore cars. A good weekend despite some challenges. Lands End Road remains a driver and fan favorite for good reason.
Ride along on the 5:04 run HERE
---
Mount Washington 2017- Gorham, NH
Team TCE wrapped up it's trip out East with a Second in Open Class and Third fastest overall at the 2017 Mt. Washington Hill Climb. This historic event is a 7.6 mile long very tight and twisty road comprised of about 85% pavement and 15% gravel. We shared transport with our own TEAM COLORADO consisting of myself and three other competitors from the Colorado Hill Climb scene. It was a fantastic weekend of racing and sight seeing in the cool areas of Northern New Hampshire. Having never practiced on the 'upper' sections when we were there in 2011 that was a totally new road of sorts. Despite racing on it back then it was clowdy and wet the entire time. This trip the sky was mostly sunny and the road showed its true self; a dangerous clif hanger of asphault and rock! While not in the leage of the factory Subarus of David Higgins and Travis Pastrana in Unlmited, we were pleased with both the "quick time" on both the upper and lower sections for P3 overall qualifying. Not bad for a small team! Race day had the usual drama of a racing event...some offs, broken and damaged cars and red flags. Sitting in 5th overall (third in class) after run one the crew made some changes that boosted our speed by 5mph and dropped the time on run two down to a 6:28 to secure the third spot overall and second in class. Only to be beat in class by a fellow CHCA competitor Dan Novembre with a 6:26 and following us Spencer Steele with a 6:29. You could say we put on the closest race on the mountain for sure! With Higgins crashing out, Pastrana was only pressured by himself to capture the top spot overall and a new record run time of 5:44. None of us were going to come close to that time!
Ride along on the 6:35 run HERE.
(camera issues on run 2 prevented us from capturing the 6:28)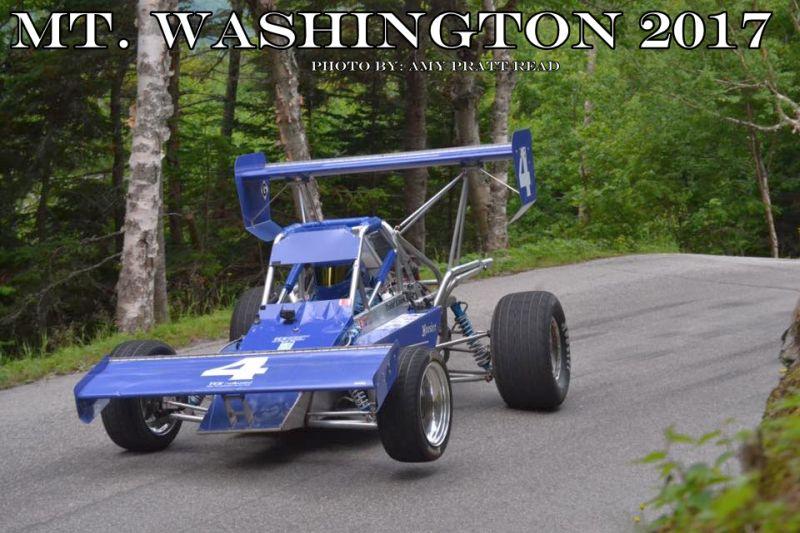 ---
Temple Canyon 2017- Canon City, CO
TCE took opted to do it different this year. We took Little Red our shop rental to Canon City to take a run at the class with this small but potentent machine. Over the winter time the motor was frashened up and one big change was added; a bump to 16.5:1 compression! The results were more torque and clearly more drivability. By the same token we opted to keep the 4 Car at home remaining in its semi-ready state from Clifton for its trip to Mt. Washington in June. No point in double prep work. The 16 Car proved to be a nice fit to my personal needs both in physical fit as well as handling. Being some 300lbs lighter than the 4 Car the handling is light and quick. It's a very easy car to drive, both responsive and fogiving. Even up to the end of its ability it seems. We ran some 3:29s with it on Saturday and qualified second in class. Not bad for a fresh car. Sunday moring we made minimal changes (dropped the front a bit and took out most of the rear wing) and we were still stuck in the 29s...a few mote tweaks (tire pressure and dirver adjustment) and banged out a 3:25 on the second run while riding the rev limited into T1. Won't go much faster than that! (Results showed 96mph compared to 105 and 101 from some others- read on). As the clock fell and runs were completed we ended up Third in SS class. But not by much. All of the top three were in the 3.25 mark! Jay Stewart, Dillon Ediger, and myself: 25.3, 25.4, 25.7. What an awesome battle!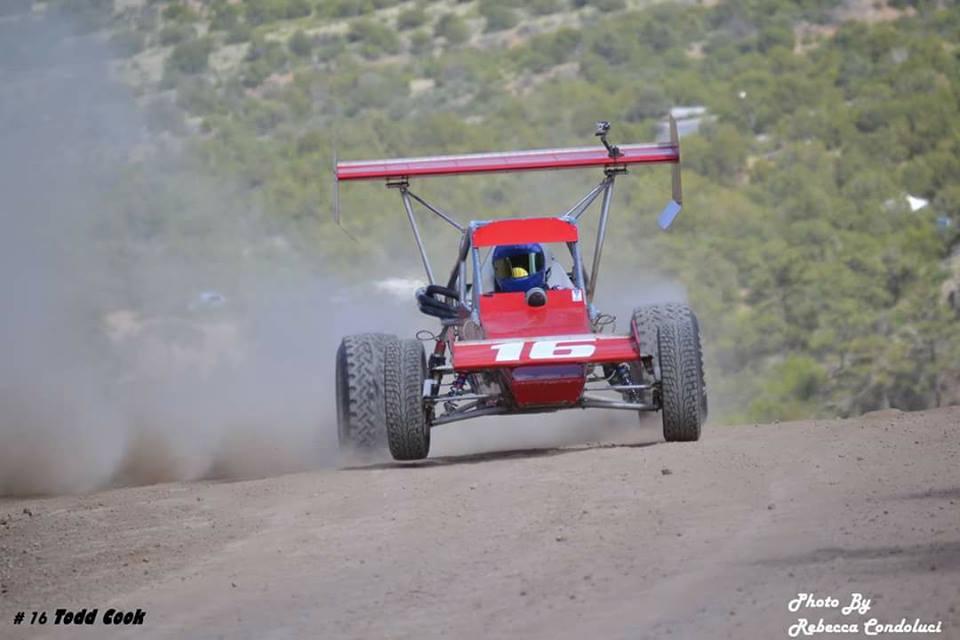 2016 Continental Divide- Monarch, CO
TCE Mines Monarch First Place
2016 Temple Canyon- Canon City, CO
TCE scores 9th Temple Win.
2015 Clifton Hill Climb- Clifton AZ
TCE takes 2nd in class and 2nd quick time.
2015 Lands End Hill Climb- Grand Junction CO
TCE takes first in class, third in Open Comp with a best time of 5:10
2015 Continental Divide Hill Climb- Monarch CO
TCE takes first in class, second overall with a best time of 2:09
2015 Temple Canyon Hill Climb- Canon City CO
TCE takes first in class, second overall with a best time of 3:17
---
Video from the 2012 Pikes Peak run!
---
2011: TCE Breaks Record on Mt. Washington!
The TCE Team finished second overall at Mt. Washington on Sunday June 26th 2011. With rain coming down off and on all weekend long the battle for grip was intense. Please see the related story links and results below.