Custom Work!
As of late TCE has been inundated with requests for custom work. As the owner of TCE I could not be happier. We've set the bar high for complete custom builds. For both the street enthusiast as well as a number of known 'Tuners' who prefer a nice plug-n-play for their custom work. You may not know it...but you've seen TCE work at SEMA the past few years. Often labeled as Wilwood product as we've partnered on these custom projects with builders to offer exposure to both Wilwood and TCE. As of late TCE is finishing up three customs; an early '70s C10 Pickup, a later model C1500 and another 1963 T-Bird. While all of this will be added to the XXX Customs page in due time please check out the progress and images periodically on the TCE Facebook page. Thanks for making 2015 a huge success! -TC
---
Say Hello to the: 4X Kit!
You would not buy a four wheel car with only two wheels, TCE figures you shouldn't buy half a brake kit either! So... we have come up with the 4X Big Brake Kit.
The other value to our 4X Kit is that we've come of age a bit and are putting these fantastic values one click away with "Buy It Now" features from our friends at PayPal. At check out you can even finance your purchase at 0% interest for 6 months- with PayPal approval. One stop shopping and financing make the 4X Kit a bargain in the world of big brake kits.
---
2016 Out of shop notice:
Please note that the shop will be closed
Jan. 23-31st -Barrett-Jackson Scottsdale
---
Need a cross reference on your favorite brake fluid?
---
Check out this very cool Pontiac Catalina project wrapped up recently! Factory Wilwood rear axle kit paired with a custom TCE/Wilwood front kit making for a very nice package.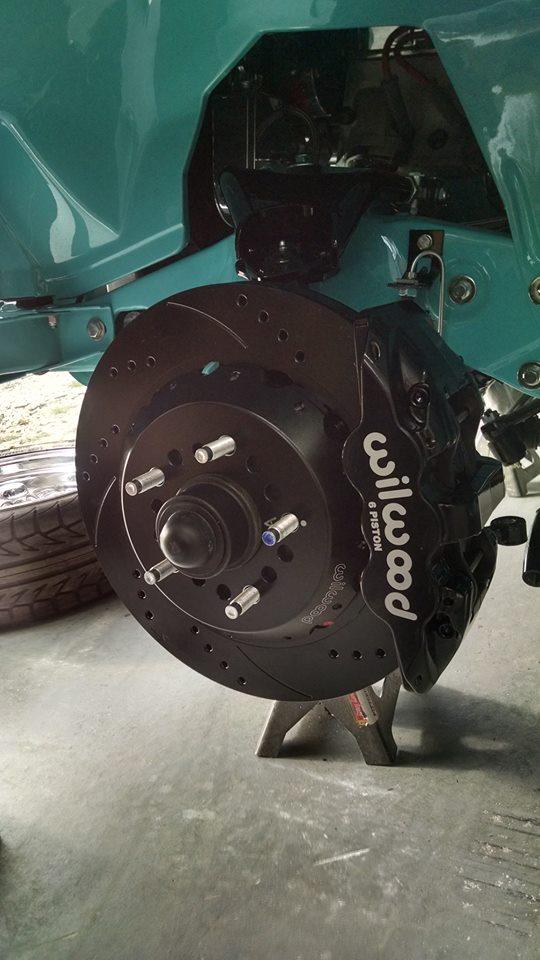 More details on the XXX Custom Page!
---
Please note: Effective Jan 1st 2016 TCE will no longer be offering Zinc Plating on our base kits with slotted rotors. Costs and complexity have caught up to us making this more costly to do than it's worth. We will continue to offer it as part of a Drilled and Slotted up-charge option. We will continue to ship plated rotors until stock is depleted.
SPECIAL OFFERS
TCE has a limited number of previous style Wilwood NOS calipers including the BNSL6 and W6A which we are re allocating to some of our former Big Brake and Caliper kits--- offering them at a significantly reduced prices! This includes radial mount Marauder kits, Charger/Challenger Caliper kits, Lightning and the new Focus ST Caliper kit. *Limited supply
LIGHTNING 14" W6A Front BBK: $1995 plus shipping. This is our standard 14" six pot kit using the older model W6A rather than the new Aero6 caliper. Kit includes all the necessary parts just like the Aero version and is probably the one most of you have seen and read about the past five years. The newer caliper has a built in bridge and does not allow for top loading pads.
Black or Red, Slotted rotors, all the bits and pieces...drilled and slotted add $135.
Call or email to place your order please.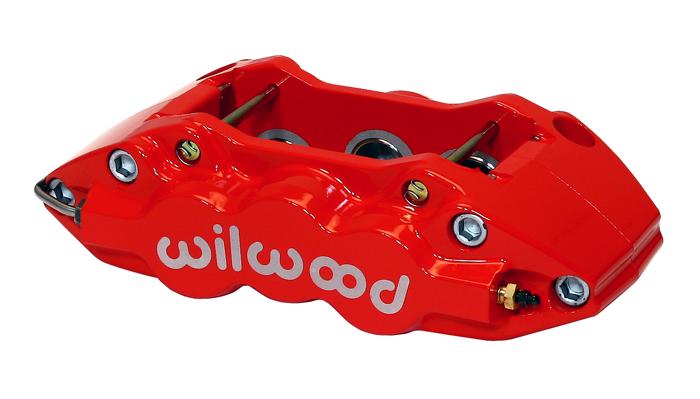 ---
Charger/Challenger/300C/Mag!
TCE has a limited supply of W6A front Caliper Kits for the LX
Starting at only $989 shipped!
Available for both RT and SRT these front caliper kits fit the stock SRT8 rotor allowing for RT owners to upgrade to larger discs at a fraction of the cost of full big brake kits. The SRT owner can replace those pesky, rust prone Brembo calipers with top loading, track proven six pots- again for a bargain price. We are in process with bracket production now adding to the few on the shelf. These will be available on limited supply. Get your order in soon to secure your choice of Black or Red today.
Call or email to place your order please.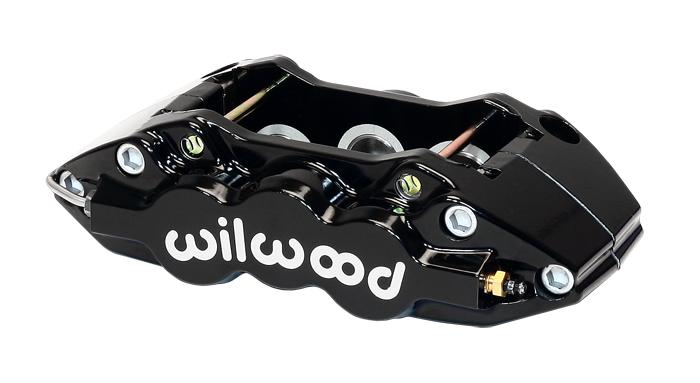 ---
Dual MC Bias and Torque Calculator
The all new TCE bias and brake torque calculator is now available for your use. The new tool will help those with twin master cylinder set ups who struggle to determine the parts they need to meet their goals. This spread sheet allows the user to adjust all the variable; pedal ratio, balance bar centering, mc bores, pistons area, rotor size etc. to achieve not only the proper bias but to compare that data to the active weigh transfer values produced by inputting the cars dynamics! Check it out in the Toolbox above.
---
TCE offers Titanium Pad Shims!
High demand braking systems generate high heat. As that heat transfers to the caliper body internal fluid temperatures rise. The resulting "boiled brake fluid" creates a soft pedal and poor braking performance, leading to longer stopping distances, lack of tactical feel, loss of confidence and possible total brake failure. Don't let the heat get to you! Titanium pad spacers create a low cost, low profile thermal barrier between your pads, pistons and caliper body- ultimately keeping brake fluid temps lower, longer. Currently TCE stocks shims for five popular calipers. See the BRAKE PADS or SERVICE PARTS page for more info. Competitively priced as always.