2018 SEASON
Rangely, CO
Final race of the season: Rangely Colorado, a new course about an hour North of Grand Junction. A wonderful road of about 4.5mi in length winding up a valley, up a small mesa and around the upper portion ending in a very fast downhill run to the finish line. The course, new to everyone, we were all on a level field for this event. Opting like many we double entered allowing for more runs than the usual 3-4. In fact bumping that total on Saturday to 6 runs. A final 'quick time' in SS netting a time of 4:01, a full 13sec up on our nearest SS competitor and 4th overall for the day. Sunday opened with a strong run in Open Comp of 4:03 as a warm up to the run that matters: Super Sprint. The second run was the first in Class with a time of 4:07 which was on pace to easily better the earlier run....until...a short off road run in the weeds slowed our run to the checker. Run three, back in Open, had a need to just pace the earlier run and ready for the fourth and final run back in SS. But it was not to be; 2/3 the way up on the run we lost the motor. Done for the day we sat road side watching the remaining runs, including the second and important SS run. By all luck the 4:07 was not bettered and held for 1st place. All ended as hoped with a sweep of all four races, and a record time on a new course. Can't wait to run again next season as I believe we can be easily be under the 4min mark.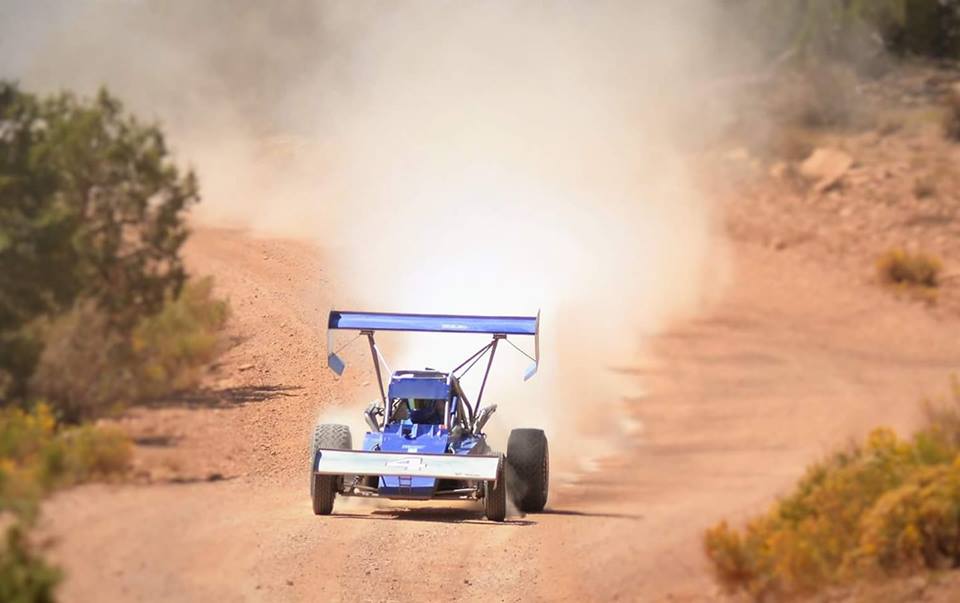 Lands End- Grand Junction, CO
TCE Three-Peat. Lands End 2018 closed with a huge success. This win marks our 10th win on the famed Lands End course! Coming in post some computer repairs and uncertainty the car ran as expected and was strong in both Qualify with a 5:13 quick time on Saturday and we followed that up on Sunday with a 5:03 on the second run bettering the first by another 3sec. This time put the team nearly 20sec ahead of our nearest class competitor and was good enough for the third fasted car of the weekend behind only the Steele and Dallenback V8 entries. Personally I really enjoy this road, far and away my most favorite for many years I always look forward to being there. The road is always changing it seems both from year to year and day to day due to weather, prior runs and just plain surface conditions. There are ample straights to get up to about 95mph in our 3.0L Super Sprint and some tight turns where we can catch the faster cars. Great work by everyone who helped make this a fun weekend. And special thanks to BRM Watches who gave our class winner a stunning time pieces I'll enjoy for many years.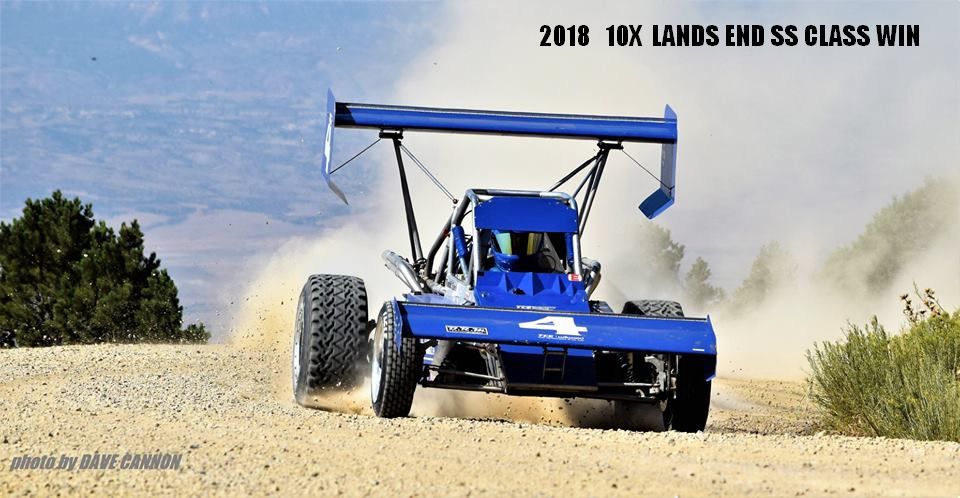 Monarch- Monarch, CO
Monarch is in the books for 2018 as Team TCE struggled but held on for a Class win. Monarch is a short course with one healthy straight, a handful of switchbacks and a lot of dust. I mean a lot of dust....The elevation gain is about 1300ft and most of that in roughly 1.5mi making for some serious grade. Very narrow and rocky in places it's an active mine road to the quartz pit up top. The weekend started out ok but by the last and third run on Saturday it was clear there was something not right in the engine. We had little throttle response off idle making it a challenge to get the car off the line and off mid corner after setting it going in. Some of the worst driving I've done in year was seen by all! While sliding into the apex you'd go to pick up the throttle to stop the slide and power out. But there was nobody home...we'd keep sliding or have to dip the clutch and force some rpm into it. Both of which killed the corner time. Some look-see the team came up empty and we hoped for the best on Sunday. Run 1 was a solid third but well over a second off the pace and the problem was seemingly getting worse. Run 2 toook some 'tuning' to get it right. With the knowledge we had terrible corner speed the choice was made to trim out the wings to a minimal amount and look for straightaway speed. We needed as much as we could get on the bottom and in fact; every place we could. And...it worked. Dancing side to side down the front straight the shift light was a blaze (bumped the rev limter up to 8300 also) and clearly the upper sections were equally loose. Corners no better to speak of with the lag still present, but the clock didn't fail us turing a 2:15.25 for the top time in class and 3rd overall I belive. Wouldn't want to deal with that loose a car all the time but that's what you do when you need a handicap!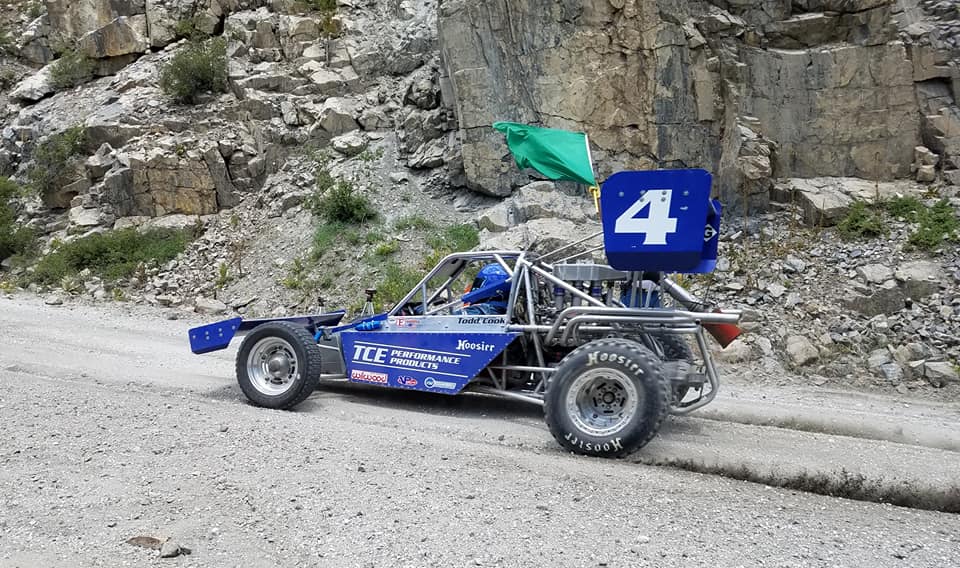 *Image courtesy of Glenda Kooker!
Temple Canyon- Canon City, CO
TCE scores first win of 2018 despite some soggy weather! Happy to report we've gotten off on the righ foot. Qualifying first and securing the first win of the new season is always good. TCE took three cars to TC this year; our own and our two rental rides. All cars finished every run, every day. The 4 car ran well and needed some suspension tuning- having not run on dirt since 2016 (not counting the half mile or so at Lands End last year with a broken gearbox) so we found the car lacking a bit in the handling department. Some adjustments to a few things brought back both good handling and confidence to push harder. Sunday's quick time a 3:18 remains 9sec back of ouir 'best' times but was reflective in most classes who ran later in the drying conditions. The first run (3:24) really should have been faster but we were still fighting the set up. A big thanks to the entire crew for keeping things moving and all three cars never missing a beat!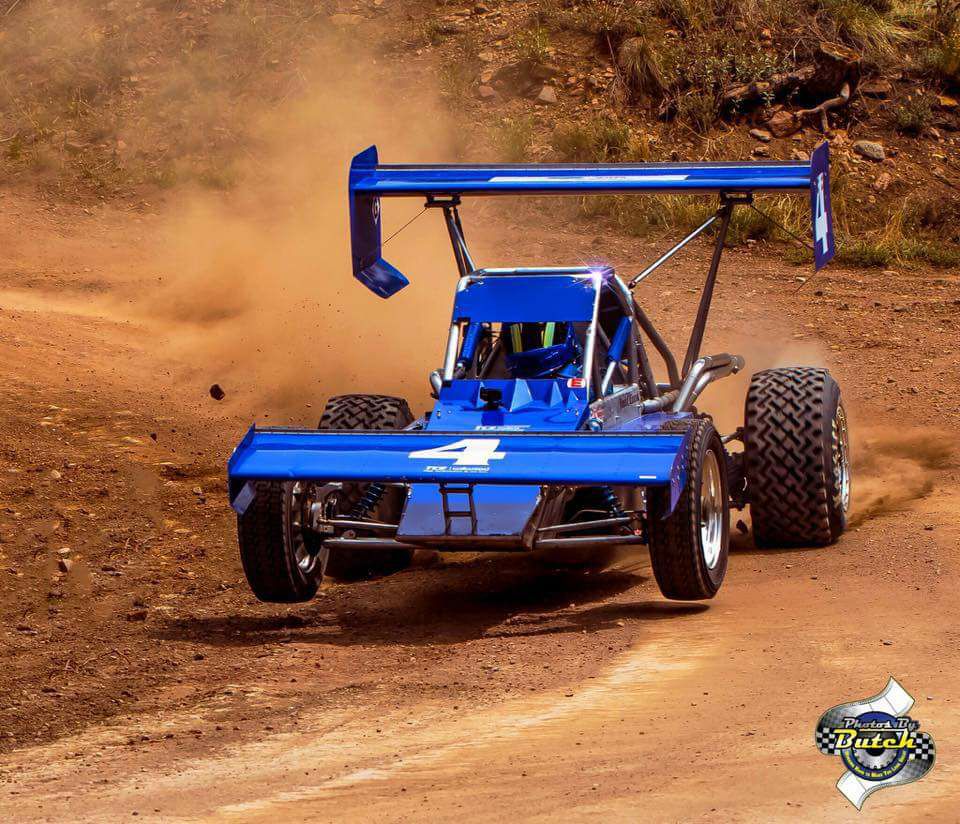 ---
2017 Clifton Hil Climb- Clifton, AZ
Team TCE takes First in Class and Quick time ovrerall for King of the Hill honors! Our third outing on this funkly little road in an old mining commuity we built a bit on the previous years and prevailed. The Ward Canyon Road is about 2mi long and once past the initial 1/4mi "straight" it winds and curves its way through the canyon past rock walls, cable guard rails and the local cemetary! Past that; a few more turns to the summit with a finish line speed of about 85mph. Qualifying second overall on Saturday one of our main competitors was sidelined with driveline problems and unable to defend his run on Sunday. In fairness I doubt we'd have bettered this car in outright competition but that's part of the game. Been on both sides. We'd hoped to have the beefier 3.5L back in the car but opted to run the base 3.0L leaving the car down on torque. The first run in; a warm up, we followed that up with a 97 (time in seconds) before the lunch break. After lunch the temps were up and so too the times for nearly everyone. We made some small changes in air pressure however and on the third run after lunch pushed the car into the corners a bit harder and were able to cut our time but a full second down into the 96s -a personal best by 2 sec. We sat out the remaining few runs as others came close in the 98s but yet higher temps didn't help anyone. In the end the time held up and we secured our spot in the record book as King of 2017. A great time and fun event a win only made it better!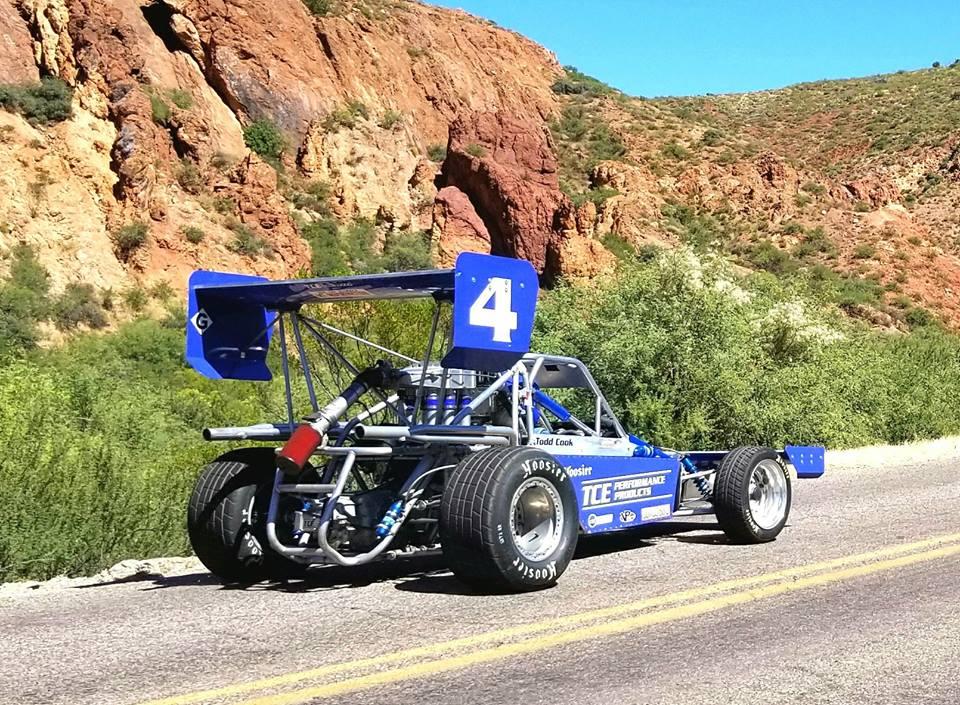 *CLICK MY HEAD BELOW....
Search Youtube for more of our on board racing videos!