TECH SPEC INFO AND HOW TO MEASURE PARTS
Too often I find myself speaking with customers about things of which they are unfamiliar. With the addition of this page we'll be able to identify with images exactly what those thing are and mean to your project. For the purpose of building a kit some of this information is more crucial than others however this photo file is provided to aide in the discussion and communication with customers when 'parts in hand' may not be available to TCE. Most of the info gathered here is shown in Imperial or Standard measurement form. Most of the machining done in house and locally for TCE is also done in this format. Using metric info is fine of course but I'd suggest a handy converter such as GOOGLE CONVERTER
SPINDLE AND MOUNTING INFO
1. Stud Circle: the wheel stud circle. Easy info to find; same as your wheel. Shown here a Mustang 5 on 4.50"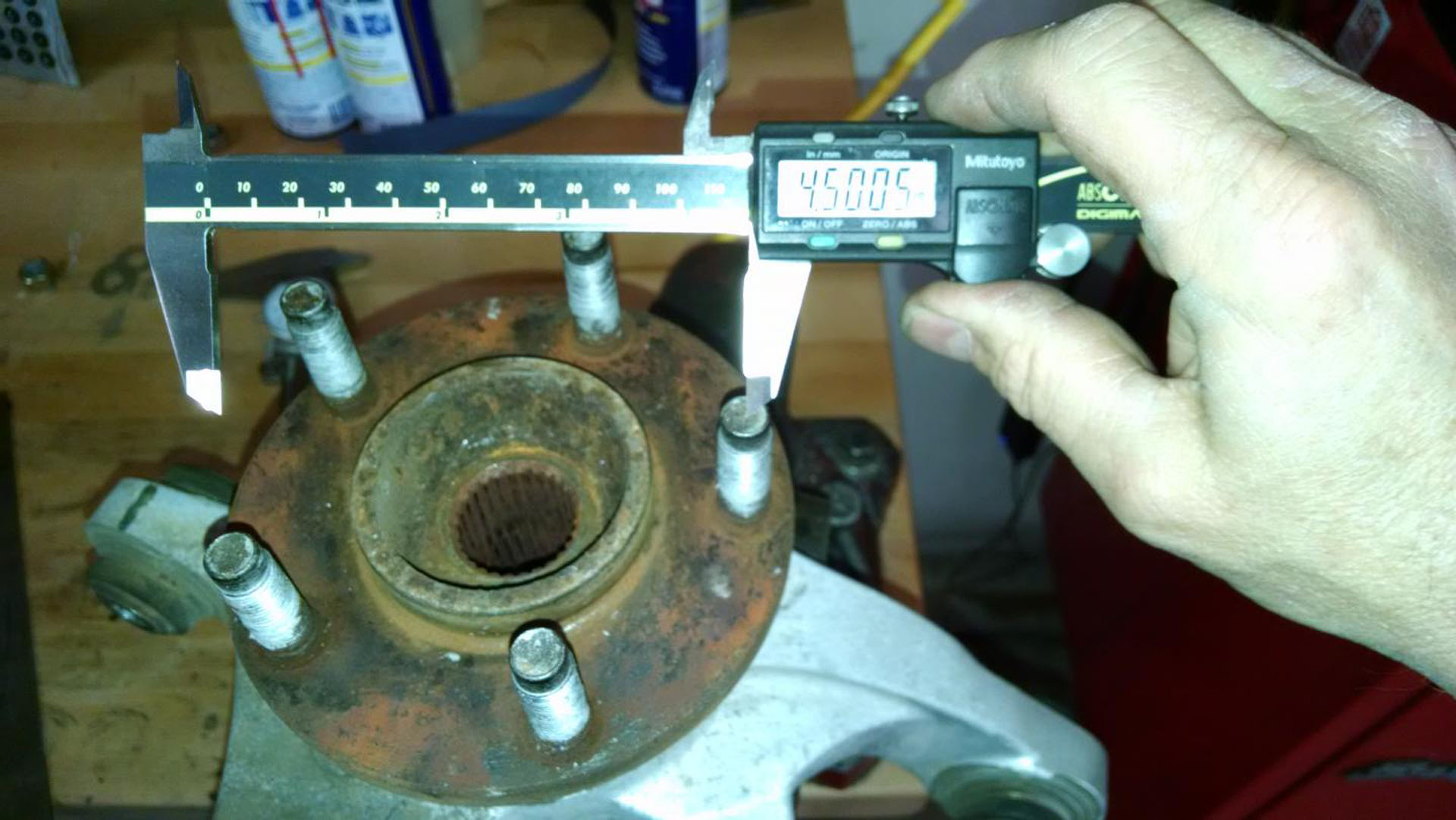 2. Wheel studs: The diameter and thread pitch.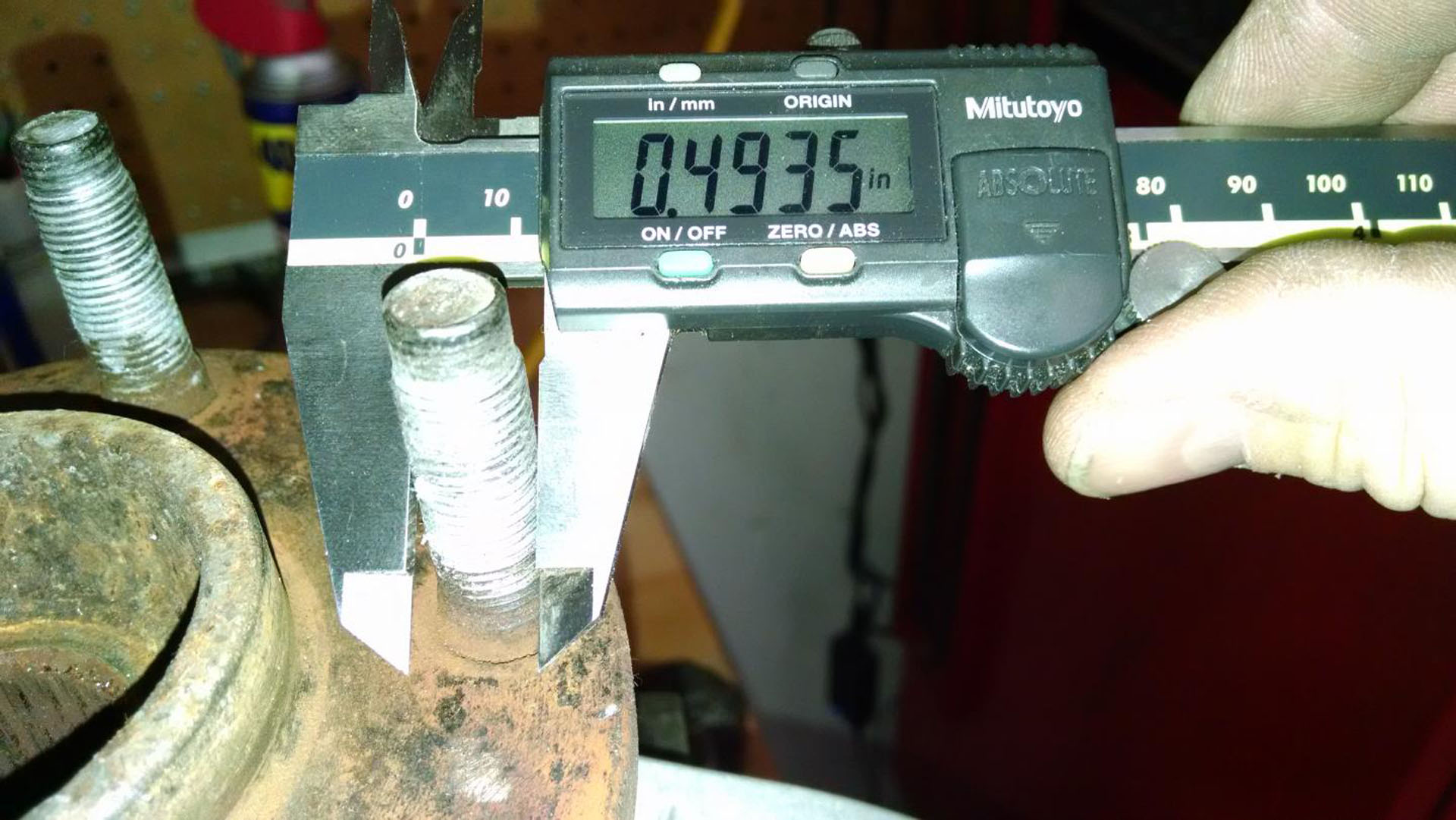 3. Stud knurl Diameter: Determines the size of the required hole in the hat.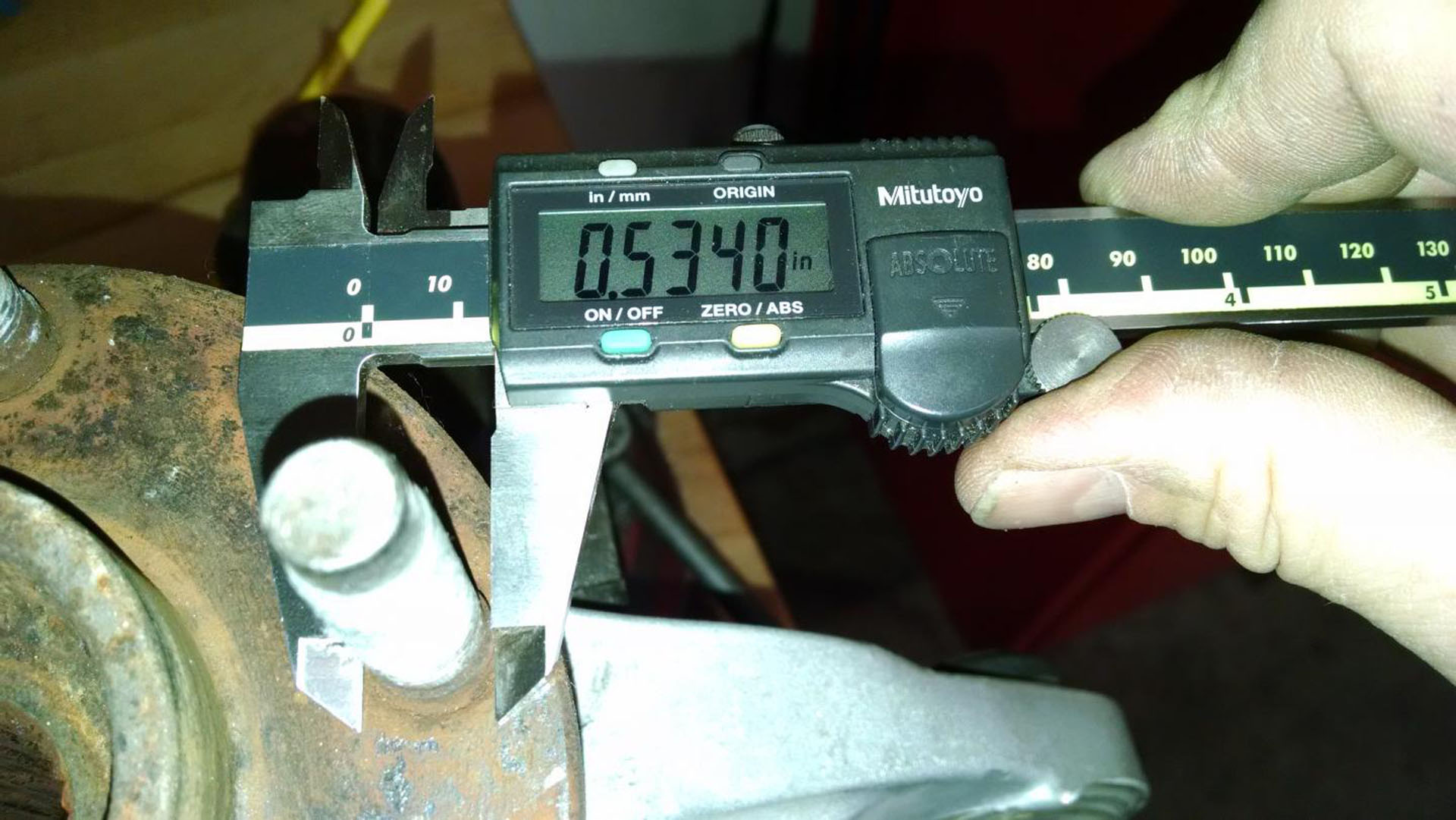 4. Caliper mount center: Distance center to center of the mounting holes/bolts.
*Measure from top of one hole... to the top of the other to get a clear spec rather than by eye as shown.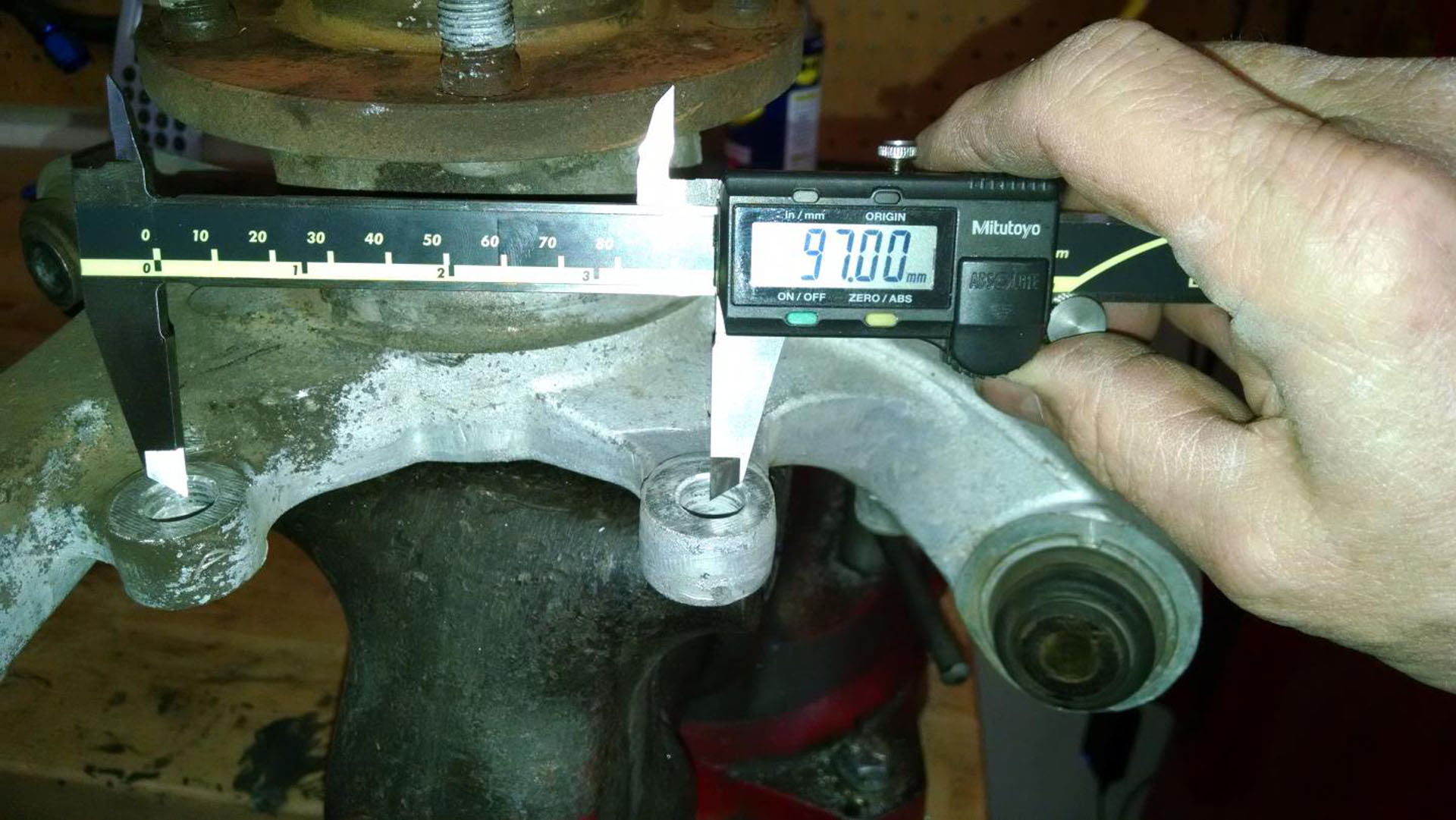 5. Mount bolt size: How large the bolts are mounting the caliper to the knuckle.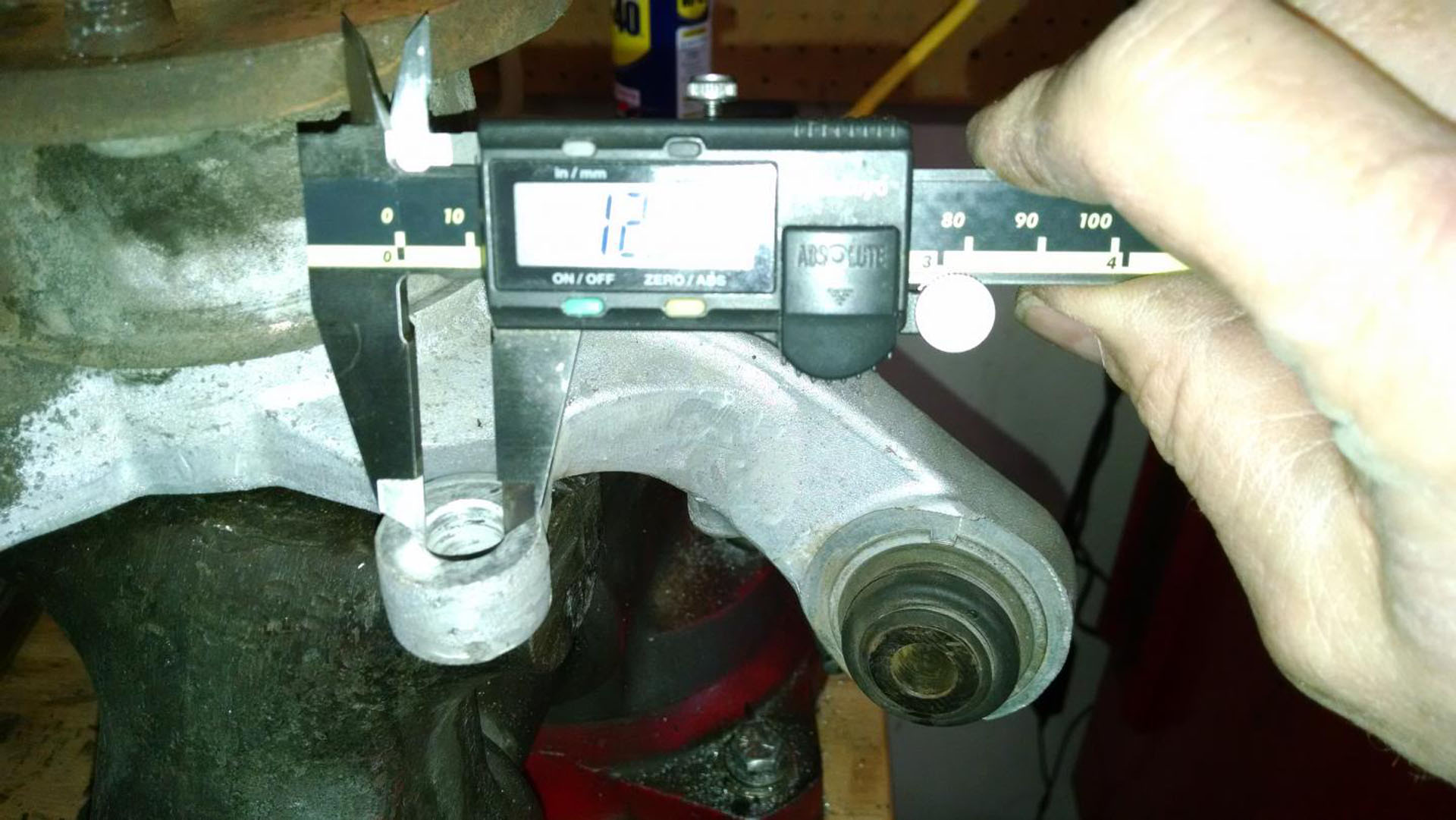 6. Mount hole base circle: The daimeter to which the bracket will sit.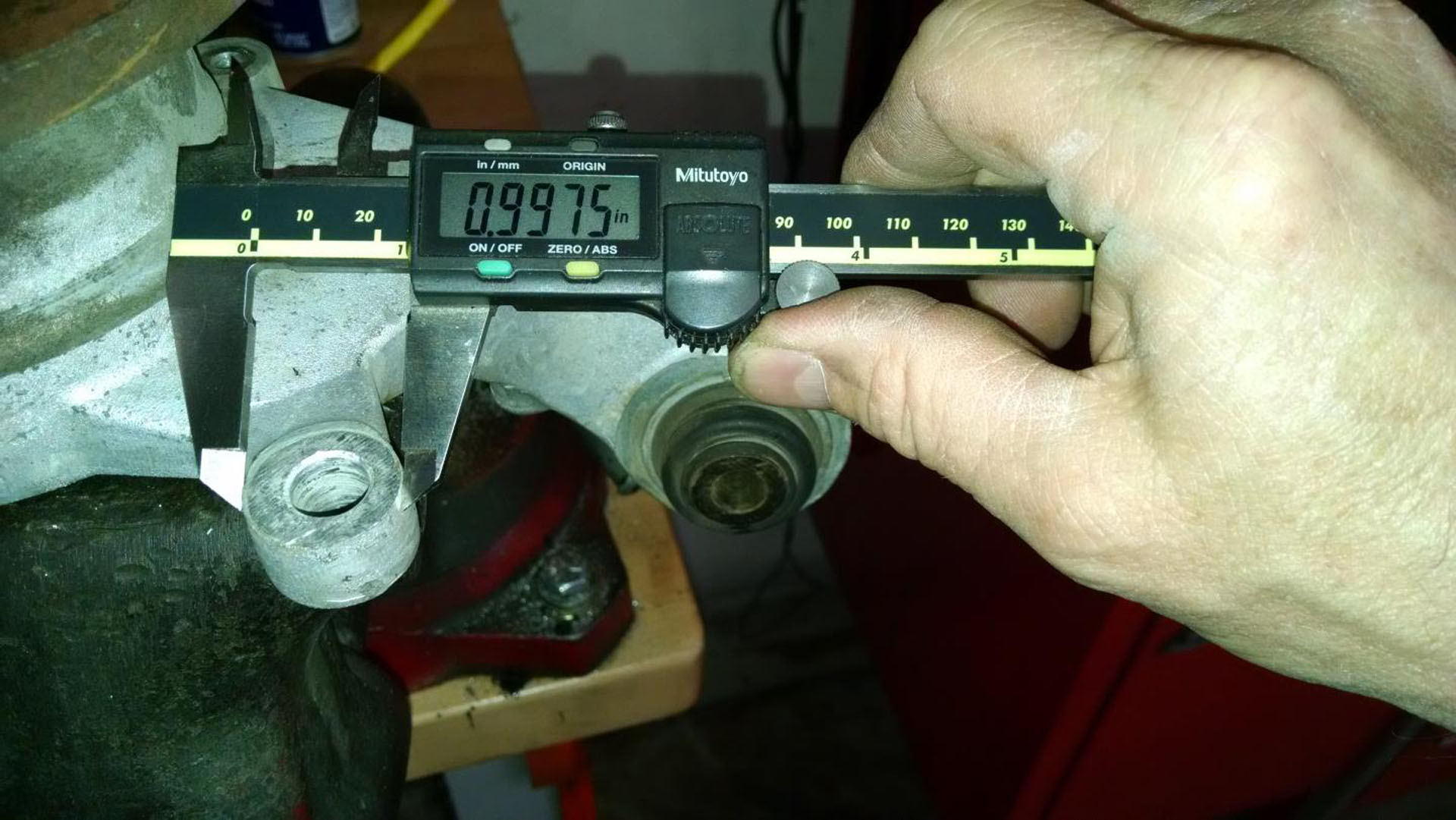 7. Knuckle ear thickness: needed to spec the required bolt length.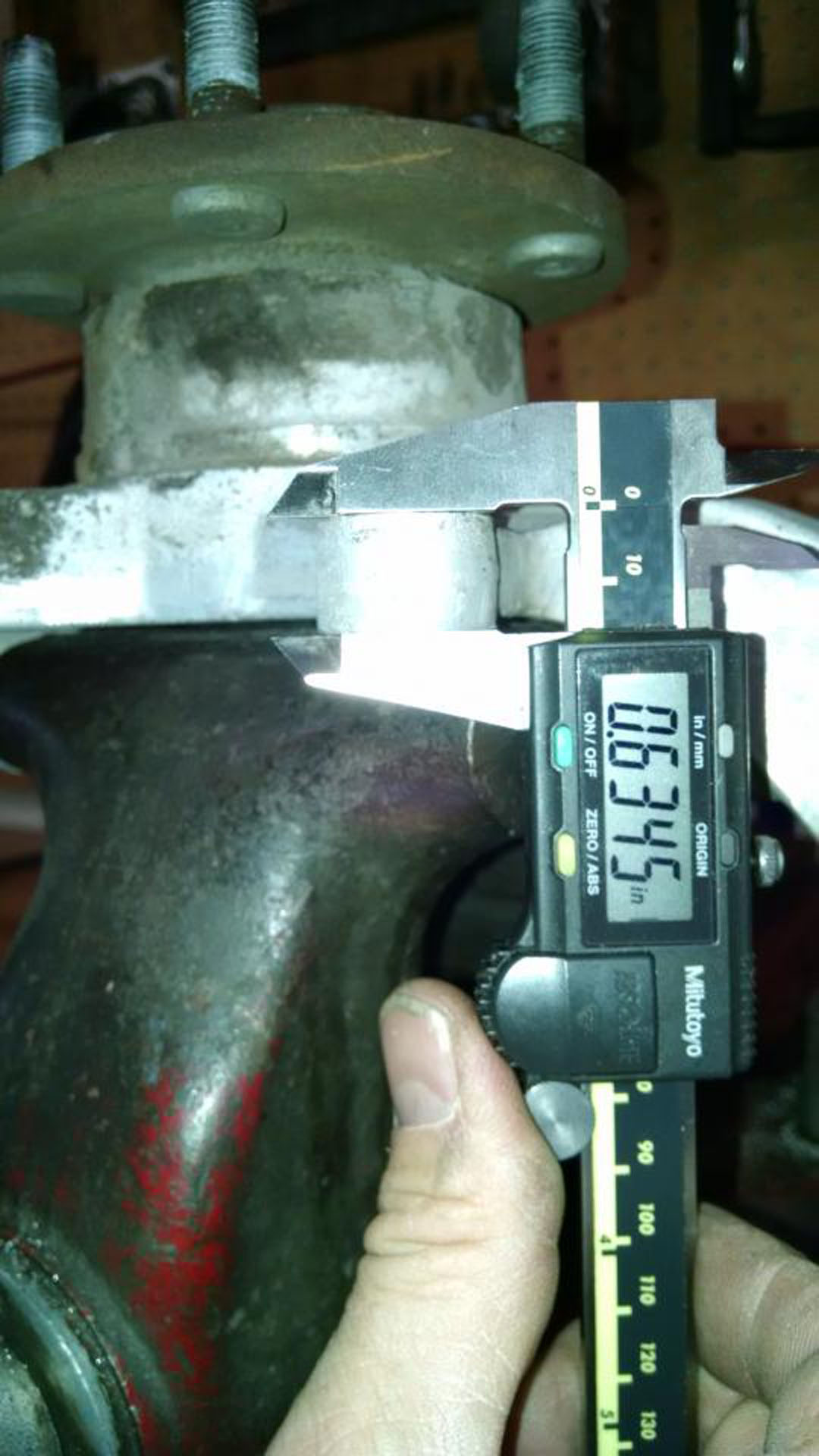 8. Mount Offset: Hub face to mount surface.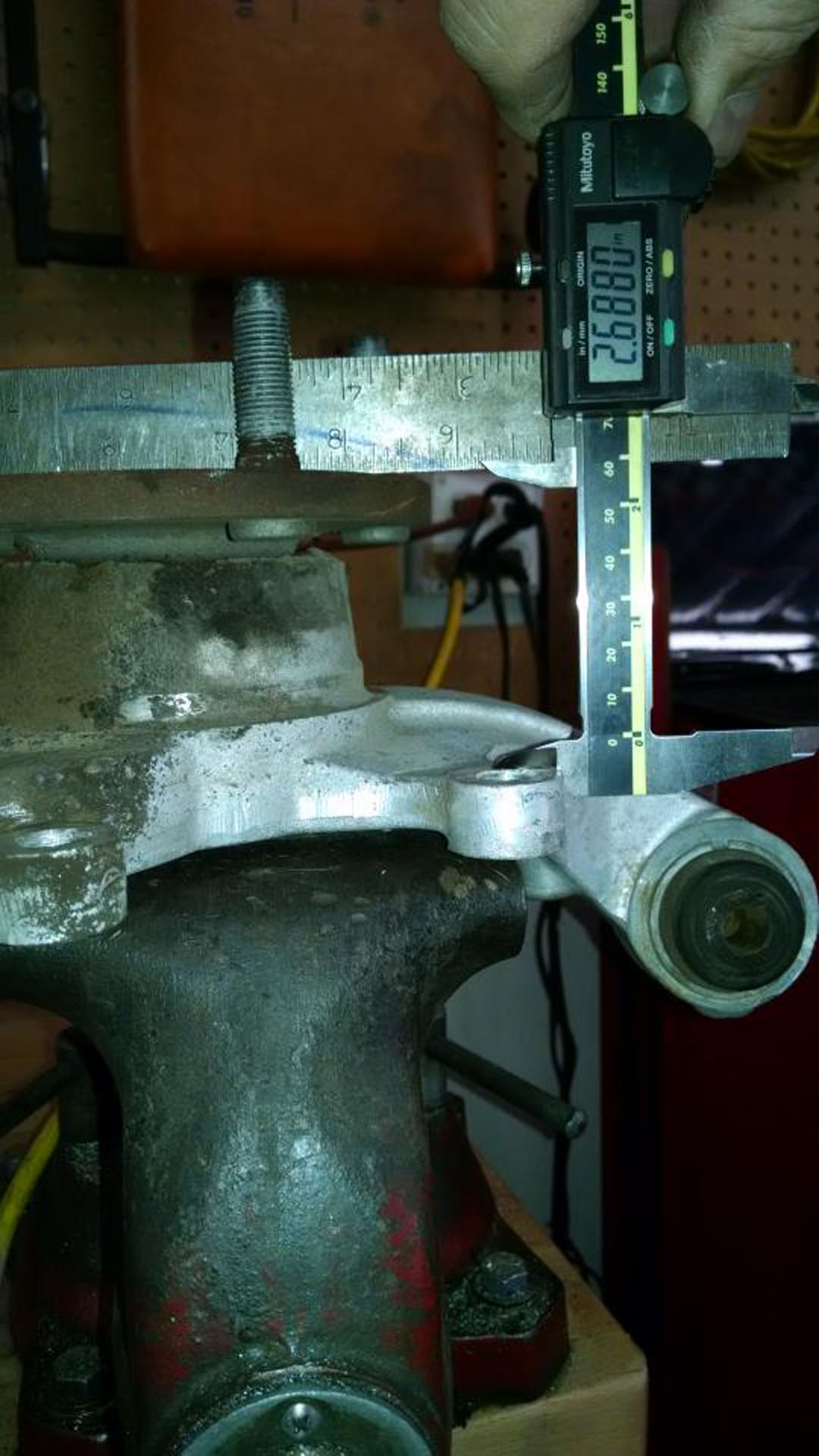 Another view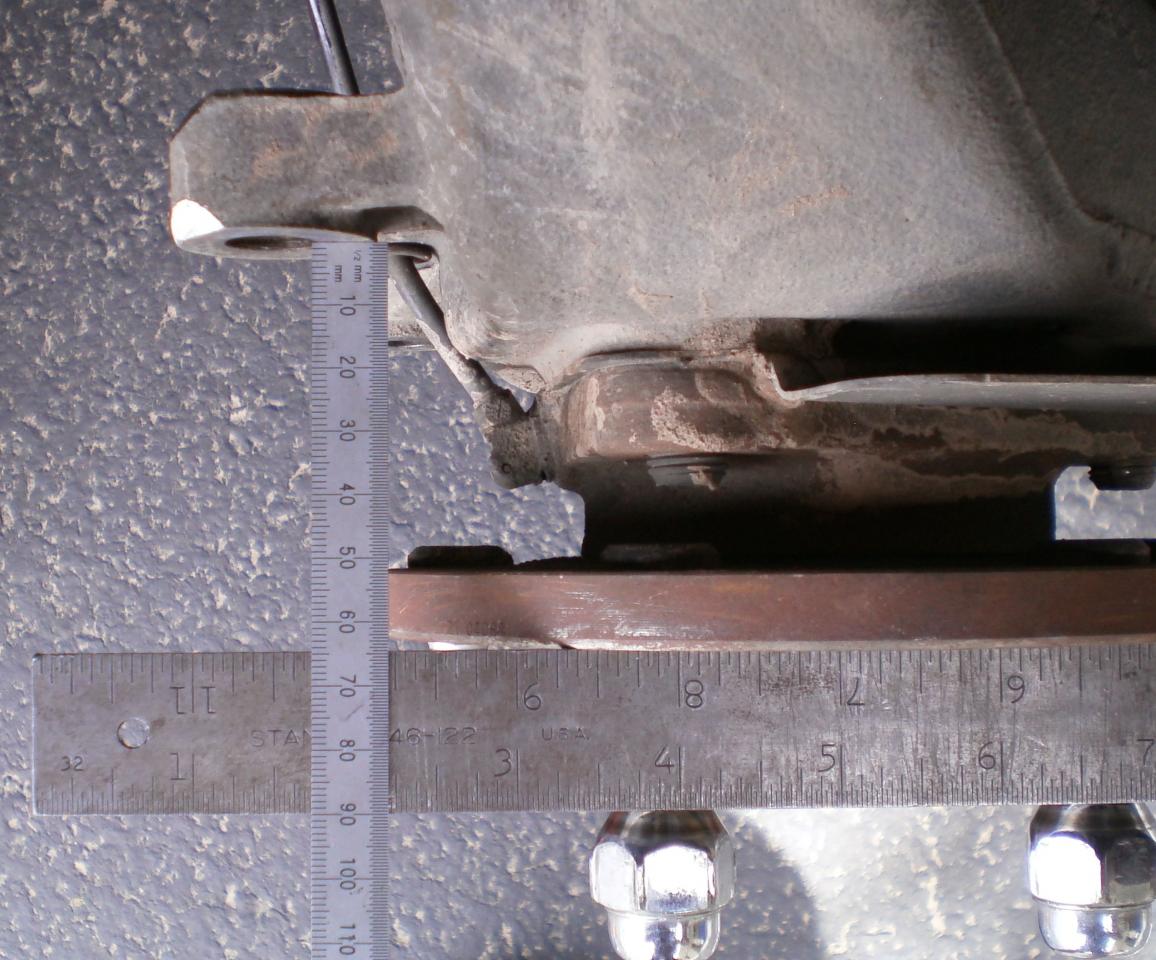 9. Hub Diameter: Necessary to determine the inside hat clearance.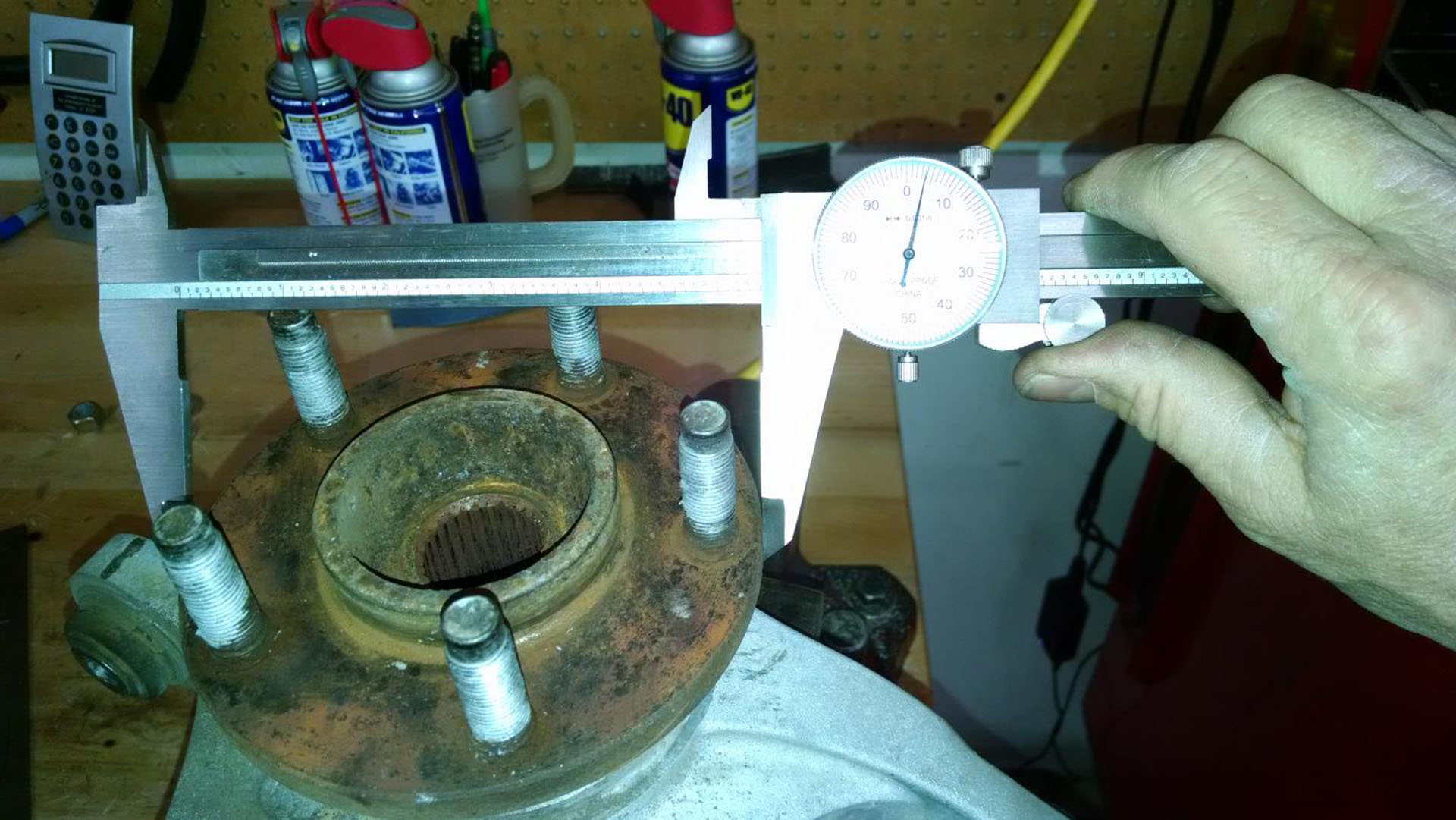 10. Register Diameter: the register ID of the hat when in place. Must be clean.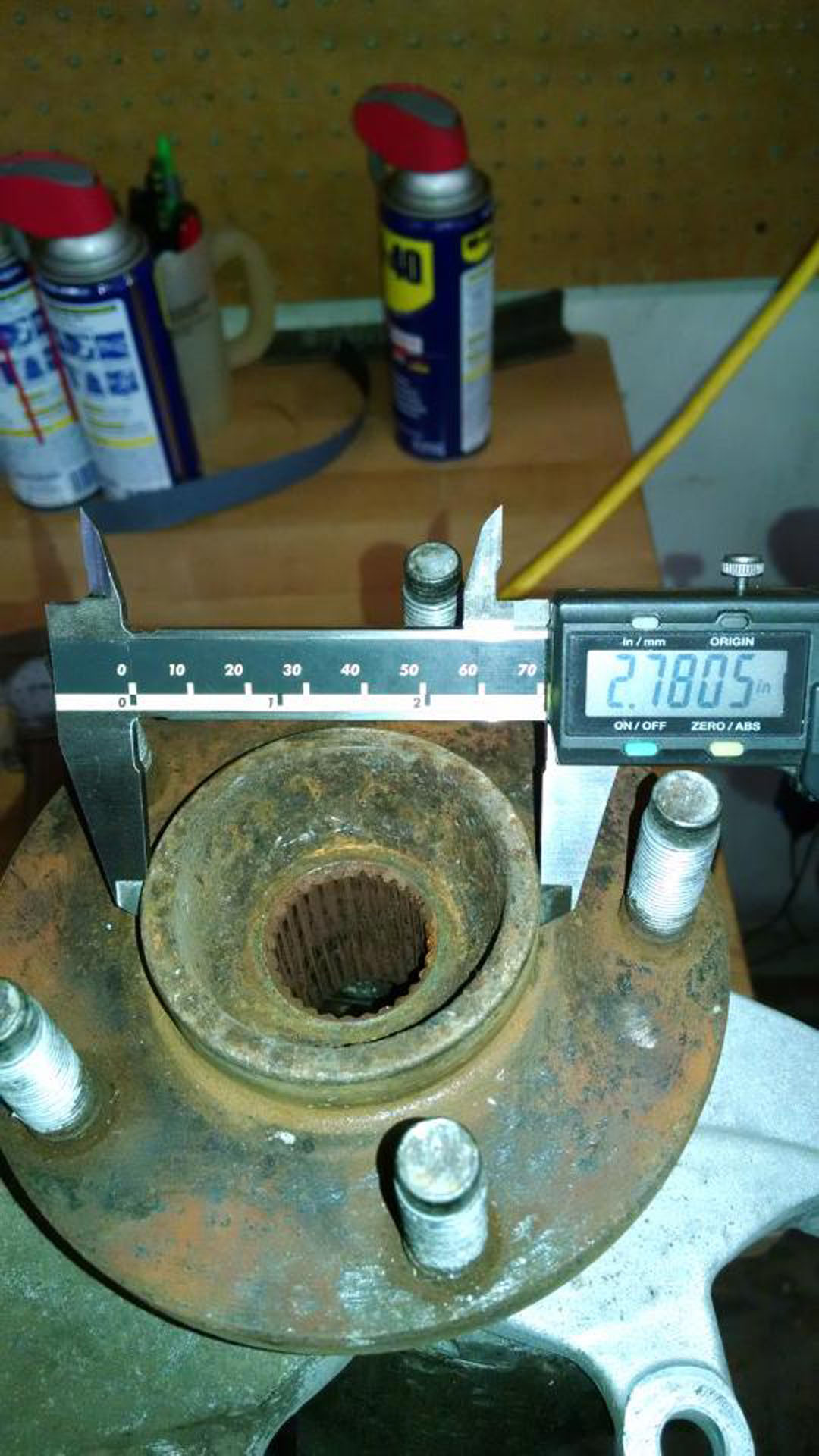 11. Mount Radius: The center of the hub to the center of the mount holes. Difficult to measure without proper tools.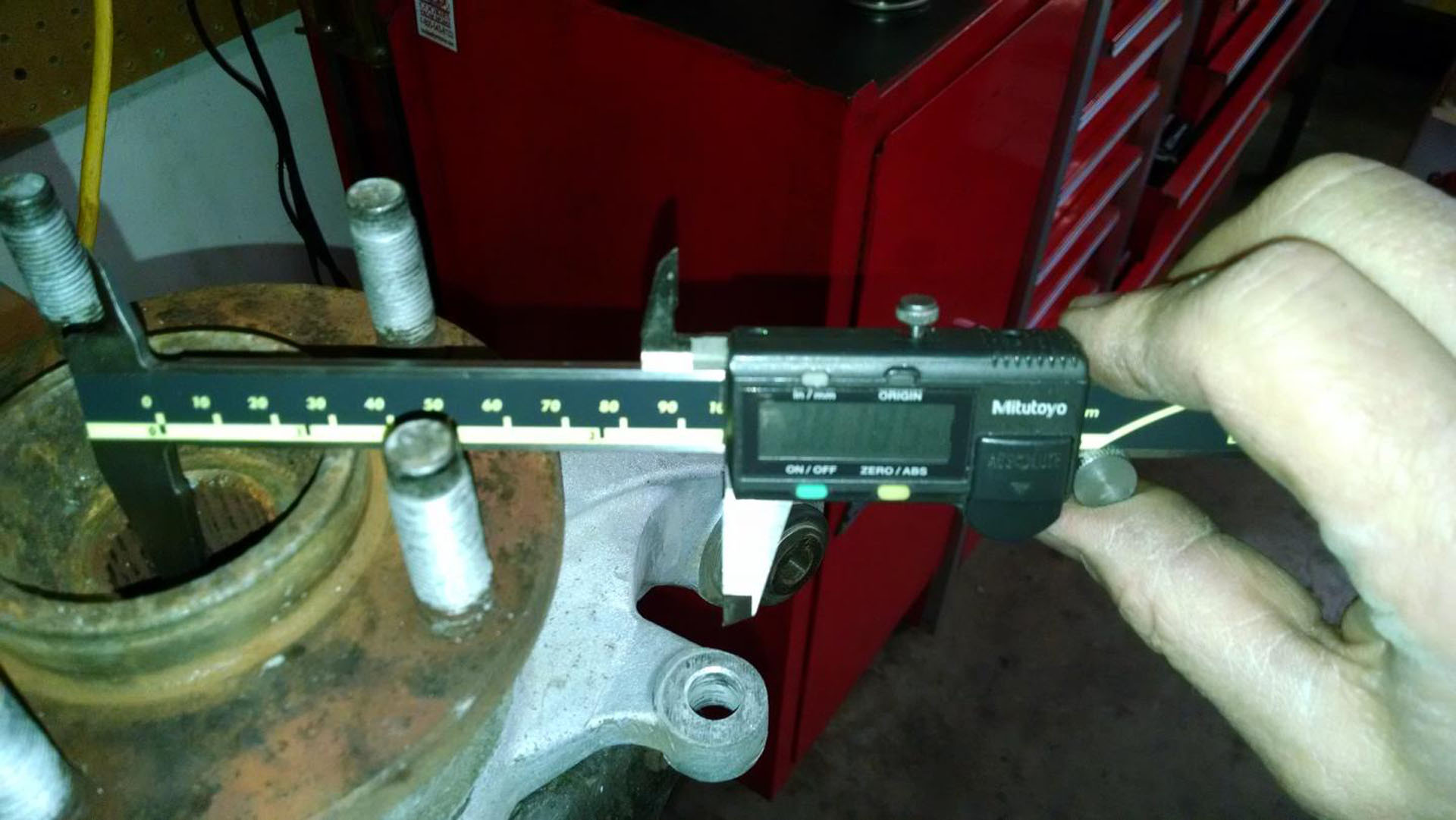 12. Bracket Clearance: When fit the bracket must not interfere with the casting.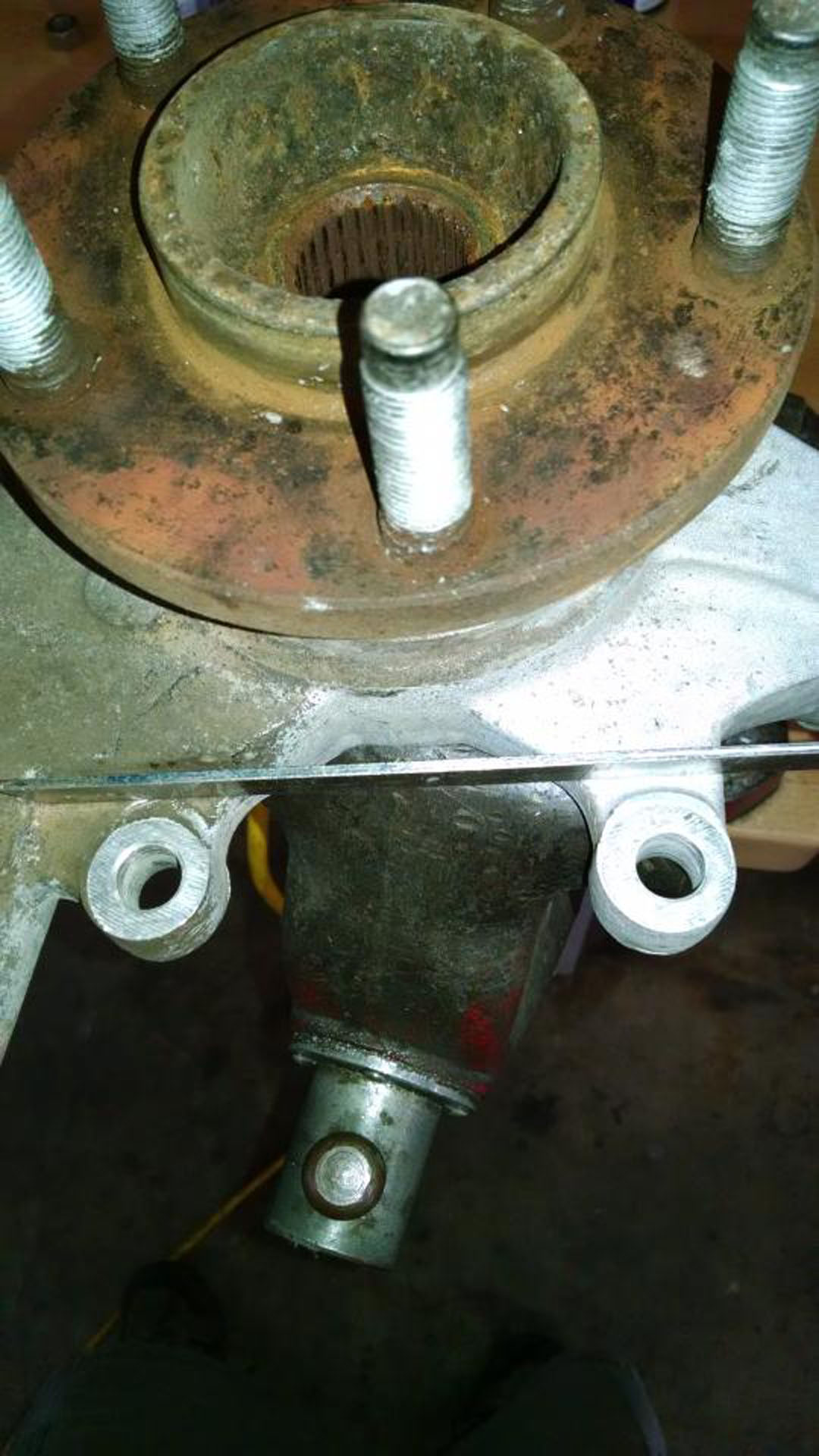 ---
ROTOR SPECS
1. Diameter: The outside circle.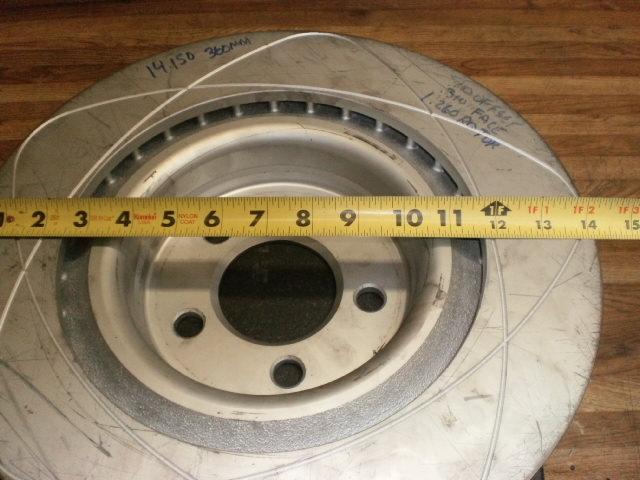 2. Width: How wide is the actual rotors friction portion.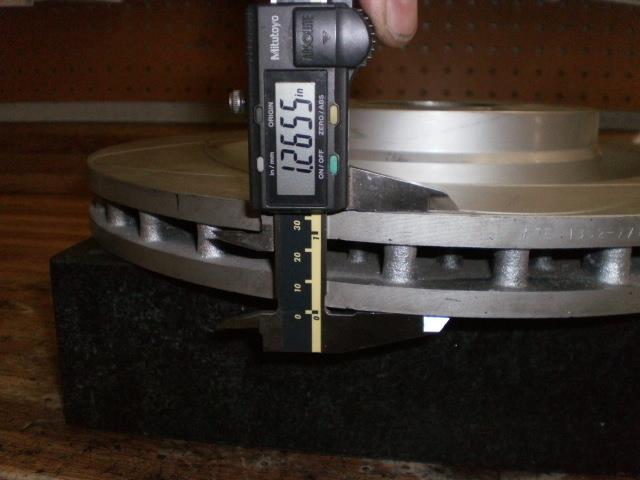 3. Eye: The far side opening.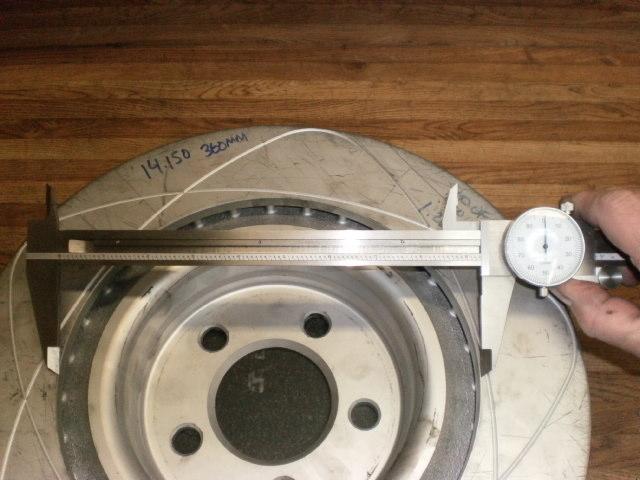 4. Center Bore: The center for hub registration puroses.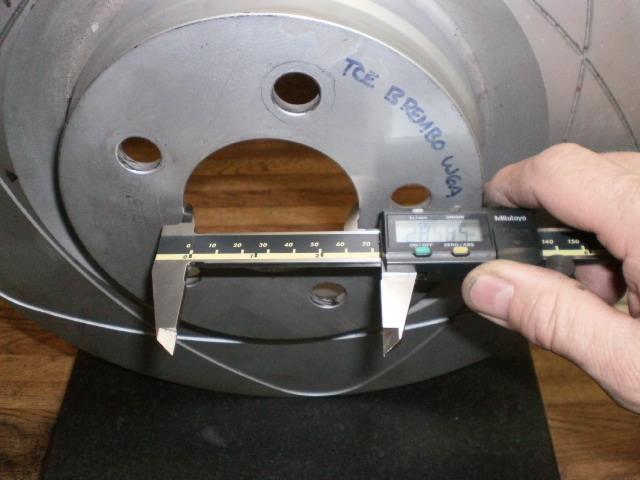 5. Radial Height: The "heigh" of the pad wear surface.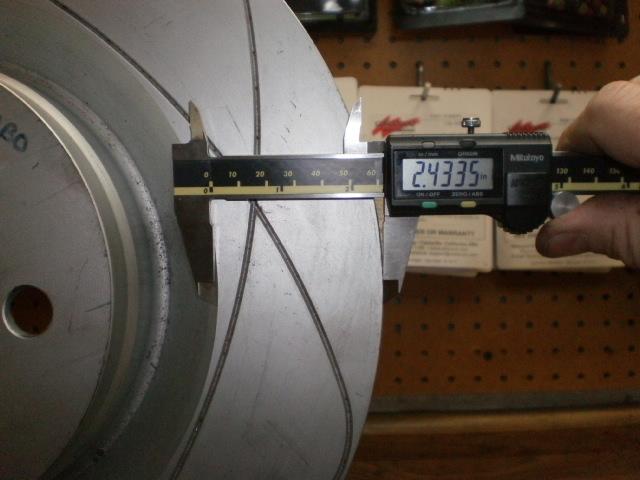 6. Hat Diameter: The diameter of the center of a one piece rotor.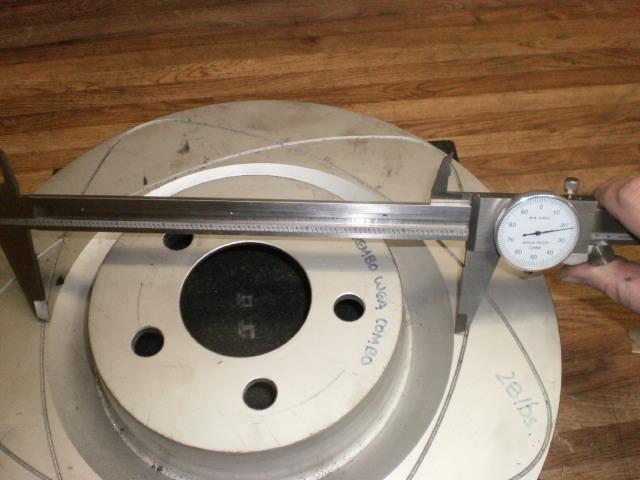 7. Total Height: The oveall thickness or height of the entire part.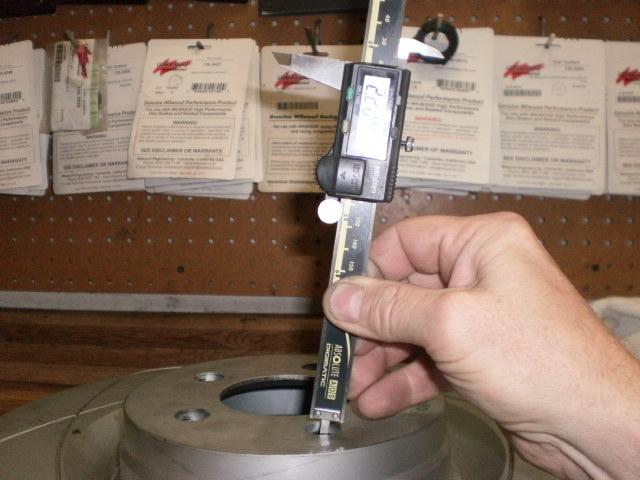 8. Face Thickness: The width of the material over the studs or upon the hub surface. (.314")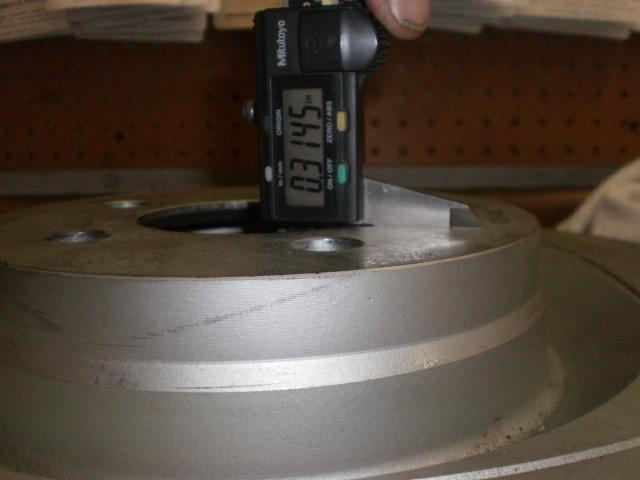 9. Hat Offset: Like a two piece hat/rotor the offset is the TOTAL HEIGHT - ROTOR WIDTH- FACE.
In the example above that would be 2.286" - .315" - 1.265 = .706" or in metric land: ~18MM
10. Rotor Cheek or Wall: How thic the friction surface is on one side of the air gap.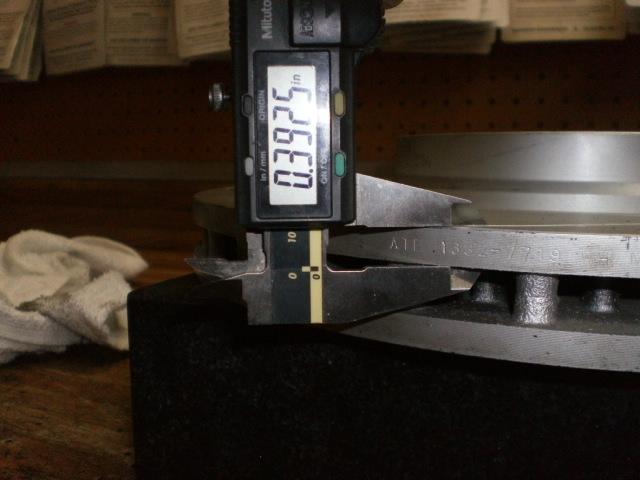 11. Air Gap: The width of the vent section of the rotor.
12. "Above the Deck": Calper clearance needed to the spokes of the wheel.