The correct part for the job!
TCE uses a variety of calipers for different applications. From the street to the track selecting the caliper that best fits your needs is important. First is size; larger rotors require a caliper that fits the diameter of your disc. Piston area; using the proper area is important for proper brake balance. Pad size; we want a pad that will last long enough for the projected working environment. Weight; clearly a larger caliper can weigh you down. Cost; larger calipers of course cost more money for materials and machine time.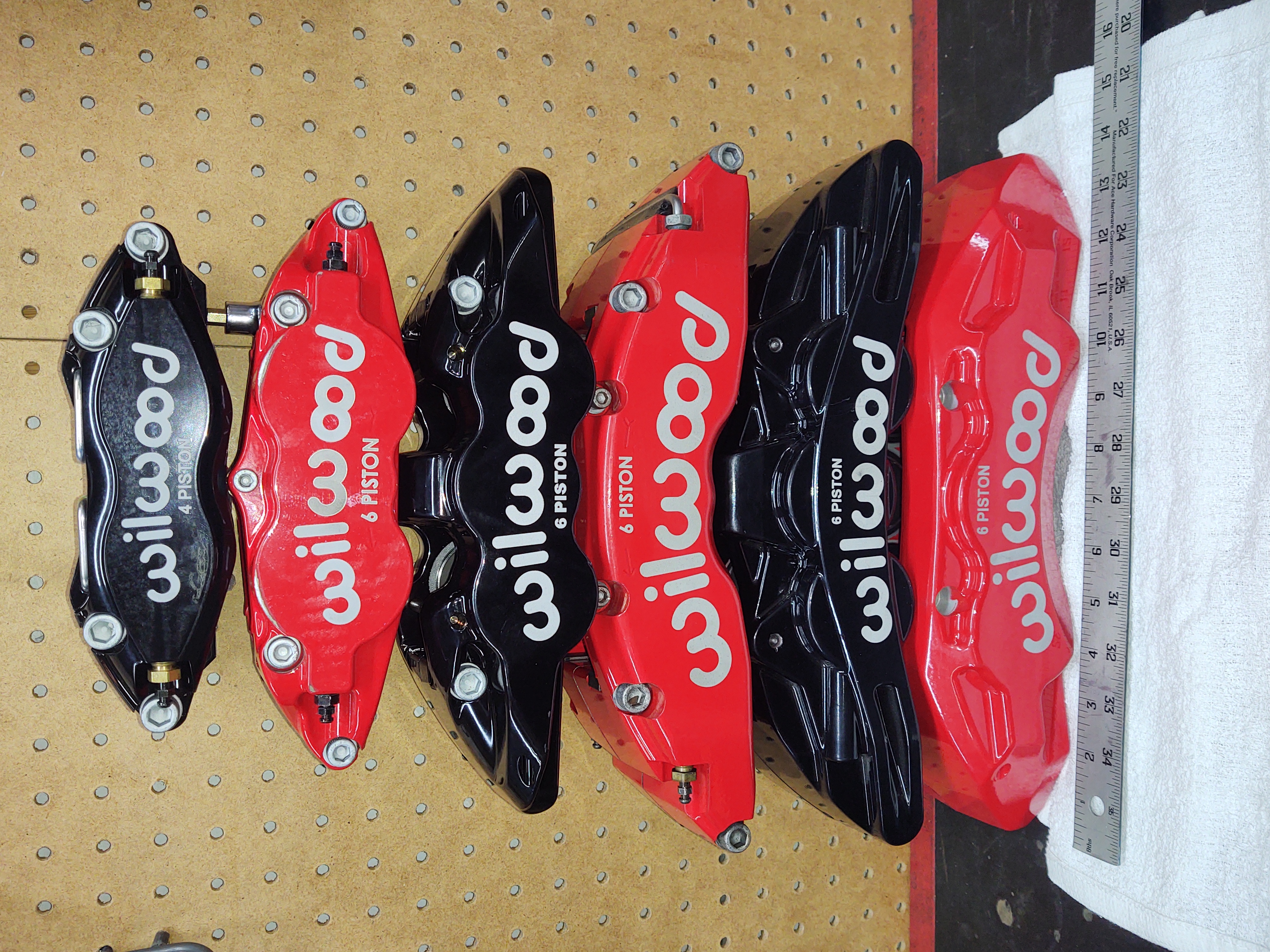 ---
2023 Out Of Shop Notice:
Please note that the shop will be closed
Sep 7-10 American MC Museum Auction- Cedar Rapids, IA
Sep 21-25 Monarch II- Salida, CO
Dec 6-10 PRI show- Indy
REFERENCE ROW
Links to various tools, suppliers and external input to help you with your braking project.
A very comprehensive listing of dozens of brake fluid specifications.
---
Pedal is still soft after bleeding? Caliper mounting angles can play a huge role.
---
What is it and how can it be altered?
---
Black and Red not doing it for you? Check out the options! Mix and match.
---
Depends on the specs of your BBK. Use this to help make the determination.
---
Stud Kit Upgrade
Complete ARP stud kit for your front or rear LX drag kit
Many kits in the past year were sold with Allen Head Bolts- Socket Head Capscrews to be exact. We now have ample supply of the proper ARP studs, shims, washers and cap nuts to allow customers to remove and replace the SHCSs and fit the studs we'd hoped to have installed last year. Due to shortages however all we had were the bolts....For anyone wanting to change them out the package below includes new studs, shims, washers, and cap nuts. All for $40 to the door.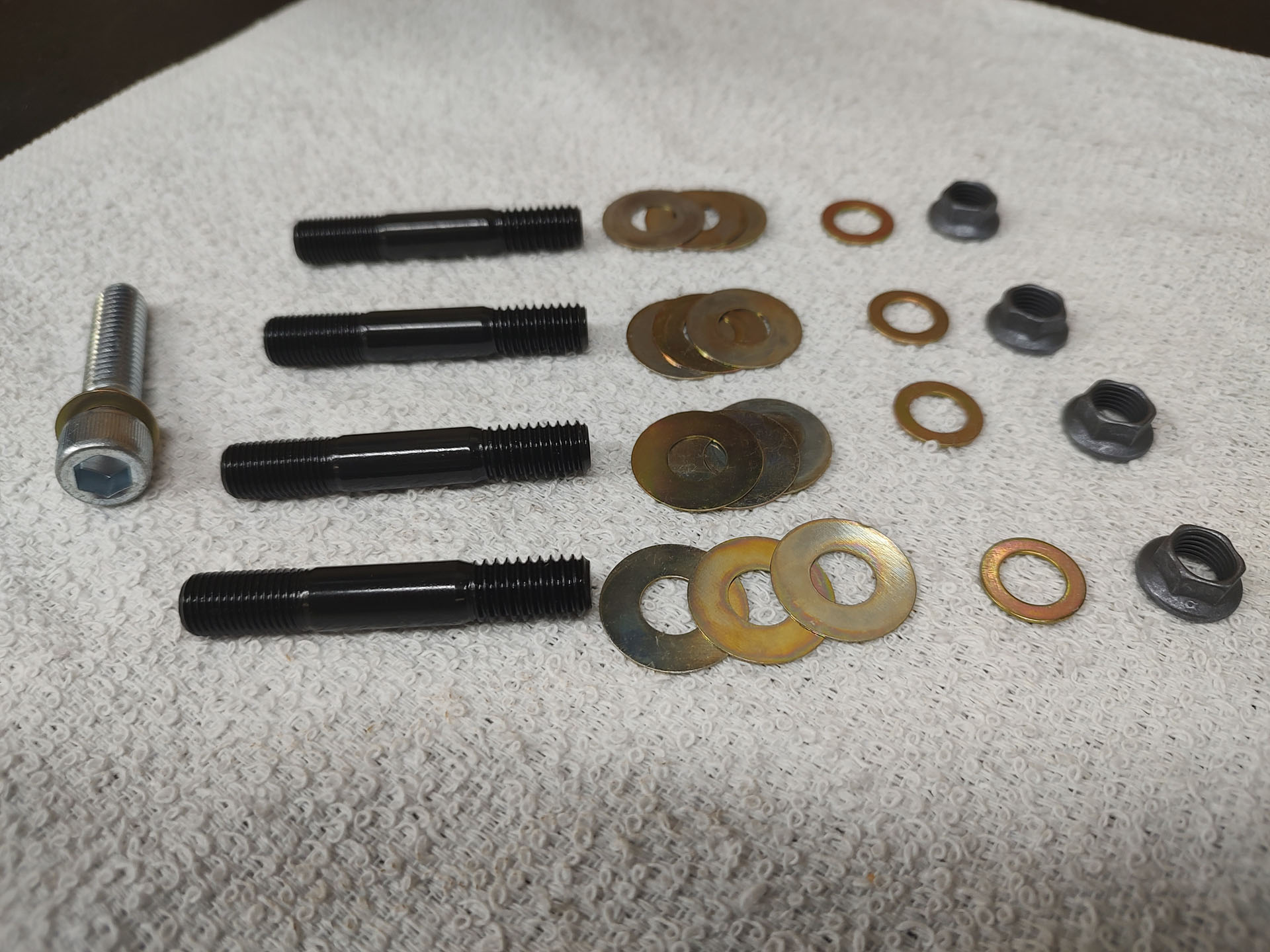 Shipping Updates:
Feb 2023: Due to ever changing product costs and shipping rates TCE is no longer offering "Free Shipping" on most purchases. Add the kit or item to the cart and a shipping fee will be applied there. Additional shipping fees will be applied to orders to AK, CA and HI. Call ahead or you will be notified and billed for these fees prior to release. You may of course request a refund.