The correct part for the job!
TCE uses a variety of calipers for different applications. From the street to the track selecting the caliper that best fits your needs is important. First is size; larger rotors require a caliper that fits the diameter of your disc. Piston area; using the proper area is important for proper brake balance. Pad size; we want a pad that will last long enough for the projected working environment. Weight; clearly a larger caliper can weigh you down. Cost; larger calipers of course cost more money for materials and machine time.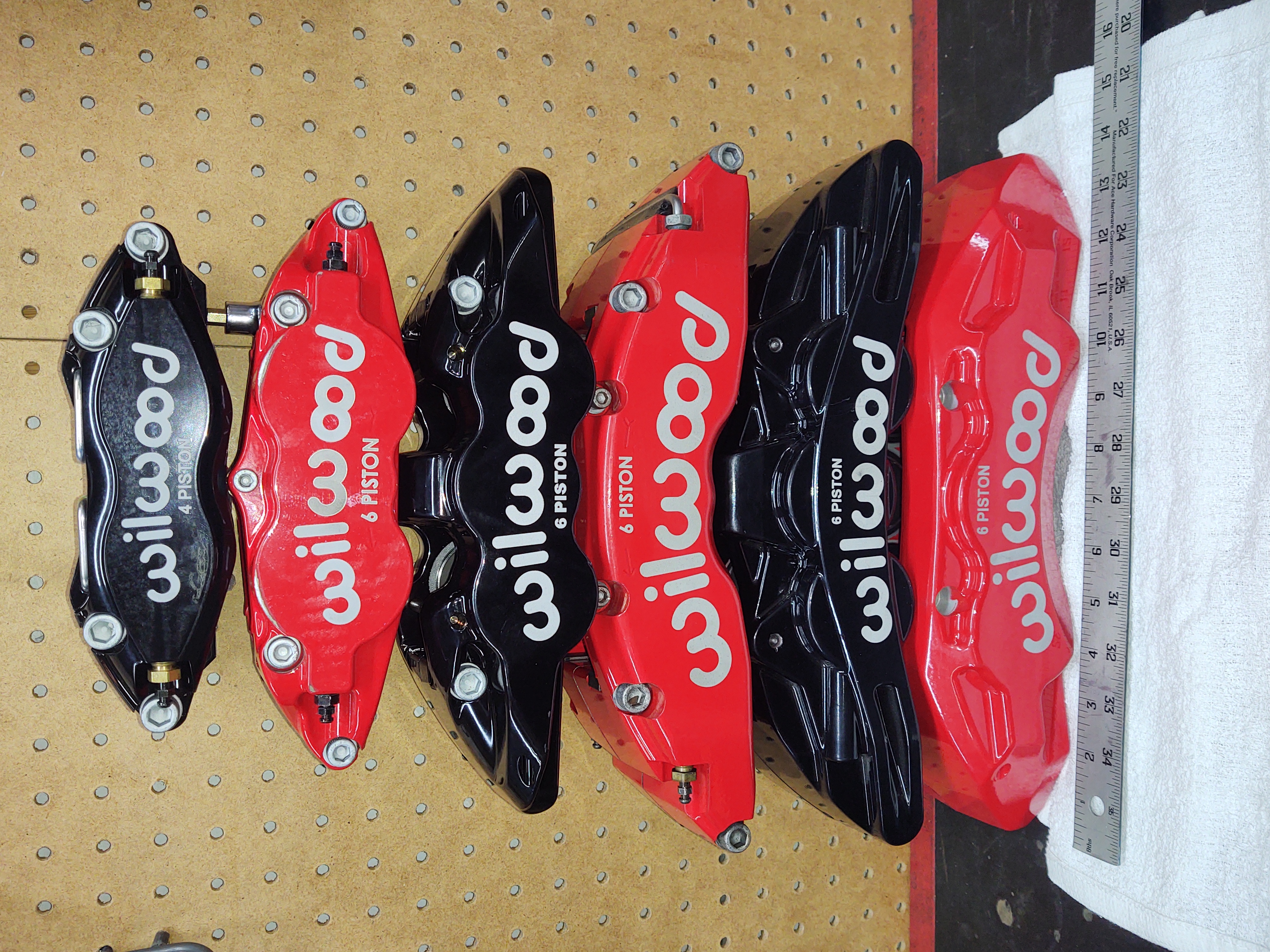 ---
2022 Out Of Shop Notice:
Please note that the shop will be closed
Jan 24-30: Mecum Motorcycle Auction, Las Vegas NV
Apr 28- May 2: Rangely Hil Climb, Rangely CO
May 19-23: Temple Canyon Hill Climb I. Canon City CO
Jul 7-11: Monarch Hill Climb, Garfield CO
Aug 3-8: Lands End Hill Climb, Gand Junction CO
Sept 7-12: Temple Canyon Hill Climb, Canon City CO
REFERENCE ROW
Links to various tools, suppliers and external input to help you with your braking project.
A very comprehensive listing of dozens of brake fluid specifications.
---
Pedal is still soft after bleeding? Caliper mounting angles can play a huge role.
---
What is it and how can it be altered?
---
Black and Red not doing it for you? Check out the options! Mix and match.
---
Depends on the specs of your BBK. Use this to help make the determination.
---
Close-Out and Discontinued Kits
TCE has a variety of kits produced over the years that have not met sales expectations. Our loss...your gain as we clear the shelves of bracket inventory. PLEASE CHECK THE CLEARANCE PAGE for current listings and qty remaining.
---
Changes and page updates: As time passes TCE is currently deleting a number of page from the website. Most of these were Wilwood factory kit such as 350 and 370Z. We're still happy to quote you on any of the options for your vehicle however given that some of those kits were no longer TCE exclusives maitenance on the page; pricing, descriptions and such became laborous. Further changes are coming in 2022 where we plan to have a Quote Calculator in place to check your pricing on all Wilwood kits. Put in the kit number and get a 'to the door' cost. Should be cool!